Home to one of the biggest national parks in the country, Gatlinburg is a fantastic destination for family vacations, a romantic getaway, or an adventurous trip with friends.
Gatlinburg is another entrance to the Smokies, offering everything you might be looking for to experience while hiking through the Appalachian Mountains. Specifically, Gatlinburg's Strip offers a short walkable, full Smoky Mountain experience.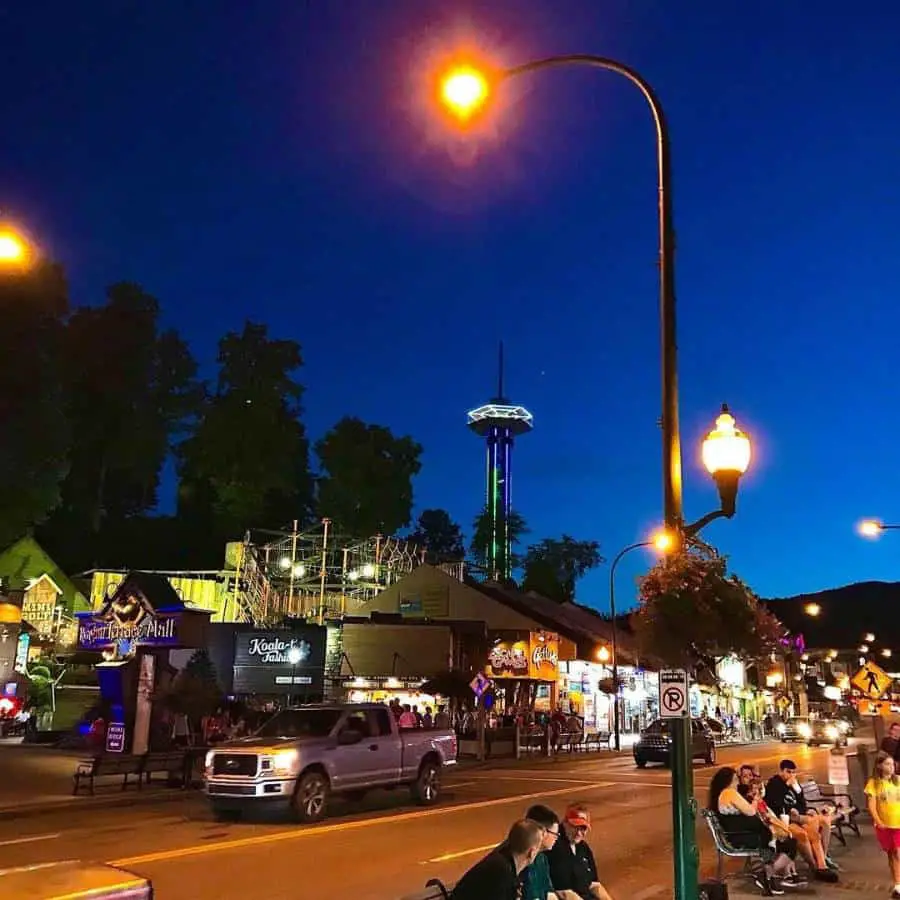 In general, Gatlinburg is all about nature, entertainment, and food. At the Strip, as it is commonly known, you can enjoy shopping, delicious traditional food or drinks, and exploring the town's attractions and beautiful nature.
Keep reading to find out everything you should know and do while staying in this quaint and beautiful town in the Smokies.
Best Things To Do On Gatlinburg Strip
Visit the Hollywood Star Cars Museum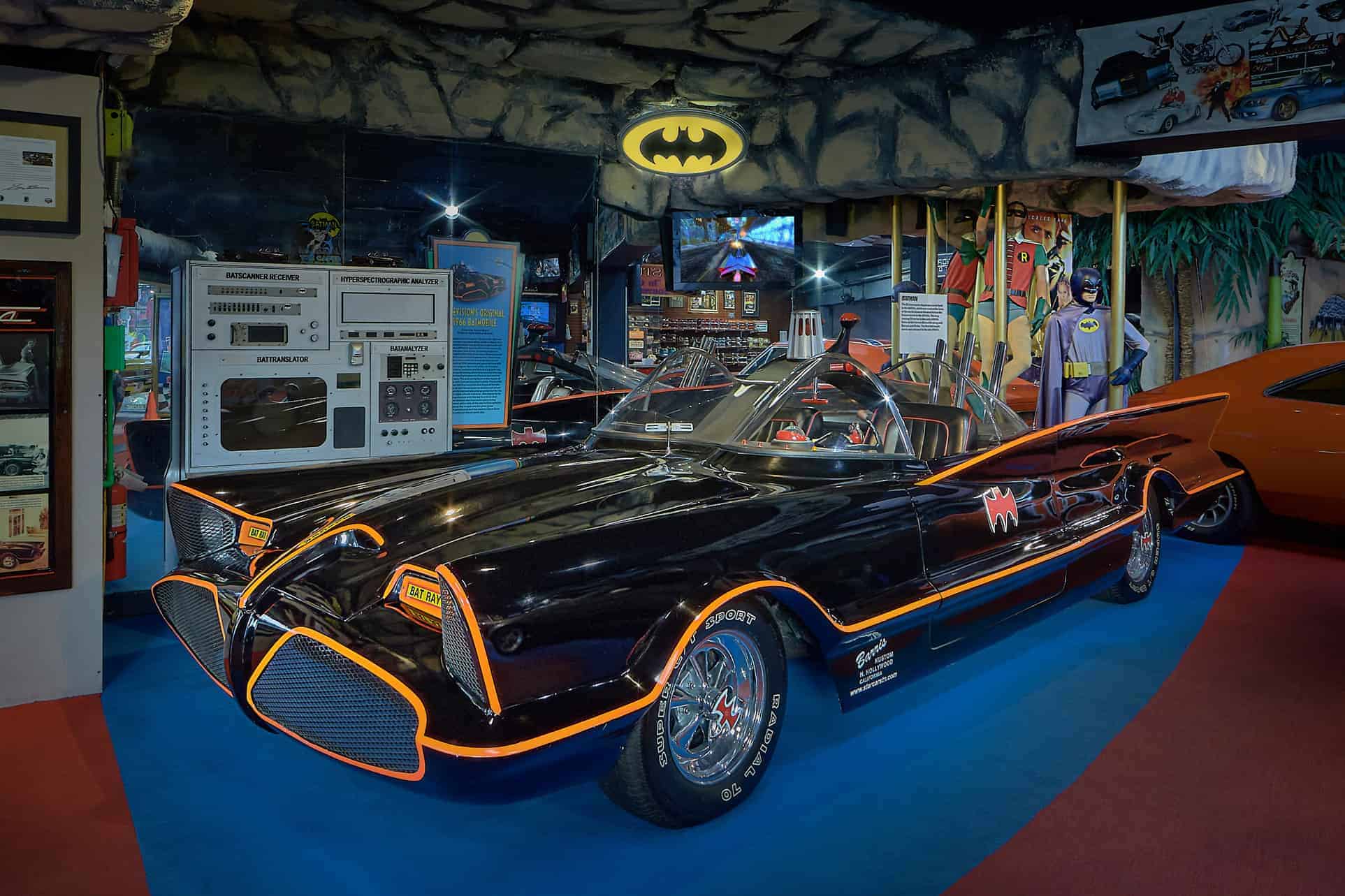 If you love Hollywood movies or tv shows and cars, then a trip to the Hollywood Star Cars Museum is a must. This unique attraction is home to some of the most beloved cars, appearing on big and small screens.
Some you might recognize from the collection include Adam West's Batmobile, Michael Keaton's Batmobile, the DeLorean from Back to the Future, the Jalopy from The Beverly Hillbillies, and the Ecto-1 from Ghostbusters.
All these vehicles you see in the museum were the actual props used on the set for the TV shows or movies they are famous for. If you wish to take a photo in one of these iconic cars, you can do so for an additional charge.
Ripley's Aquarium of the Smokies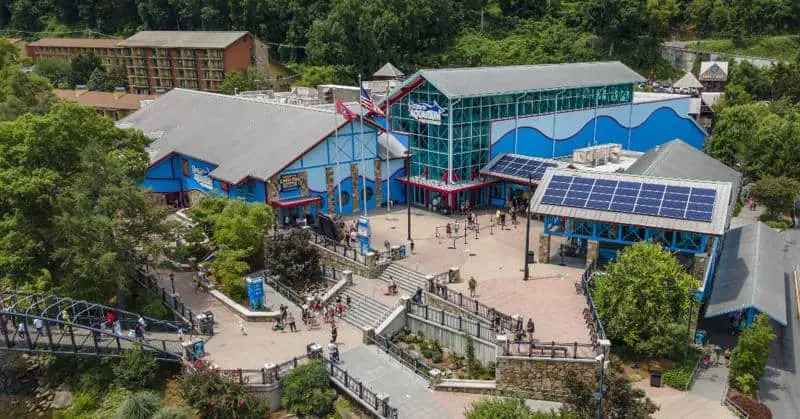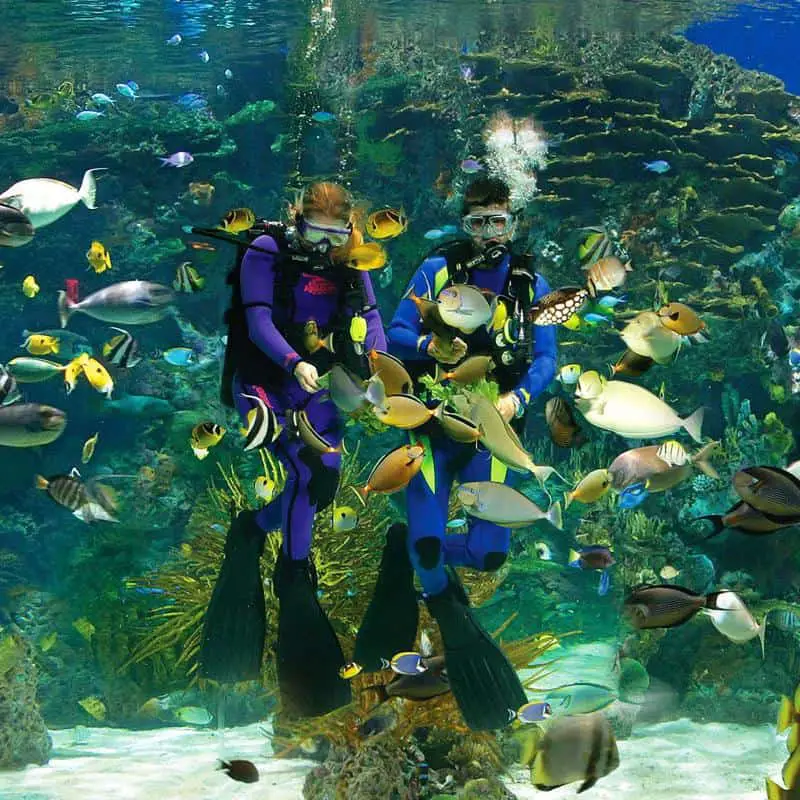 Ripley's Aquarium is a must-visit attraction on Gatlinburg's Strip. It boasts over 10,000 spectacular sea creatures, making it one of the best aquariums in the country.
Guests at the aquarium will have the chance to pet a stingray at Touch-A-Ray Bay, take a glass bottom boat tour of Shark Lagoon, and crawl through the Penguin Playhouse.
Furthermore, you'll get to see all kinds of tropical fish, sharks, and penguins, as well as interact with the animals while learning about them during tons of interactive experiences.
Ride the Gatlinburg SkyLift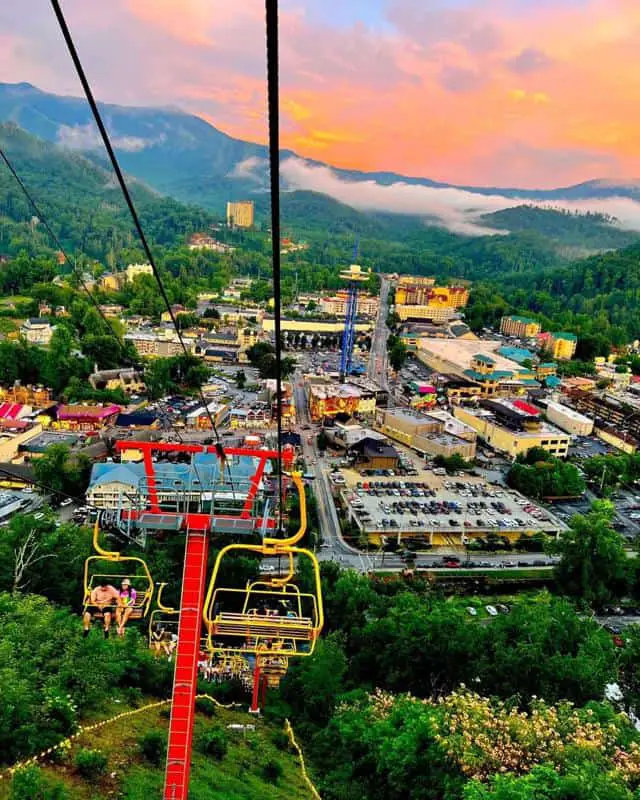 If you are in Gatlinburg, you must go for a ride at SkyLift Park. Located on the Strip, it is a fantastic way to experience the incredible views of the Smoky Mountains.
You can ride to the top of the attraction on a chairlift. Then, on the SkyDeck, you can marvel at the scenery of the captivating mountains. Plus, you can enjoy a unique and thrilling walk across the glass panels in the middle of the SkyBridge.
Lastly, you can grab a drink and snack at the bar in the SkyCenter or browse through the gift shop. Don't forget to take pictures in front of the mountains and water features.
Conquer Ripley's Mirror Maze
Ripley's Mirror Maze is the perfect group activity. Your family will have a blast navigating through this mirrored labyrinth full of twists and turns. It is an attraction perfectly designed to bring laughter and joy to your trip.
At the labyrinth, you'll come face-to-face with yourself over and over again as you attempt to find your way out of this unique labyrinth of mirrors and LED lights.
If you get lost, don't worry because Ripley's sends search parties into the maze every half hour to make sure everyone finds their way safely.
Visit Gatlinburg Space Needle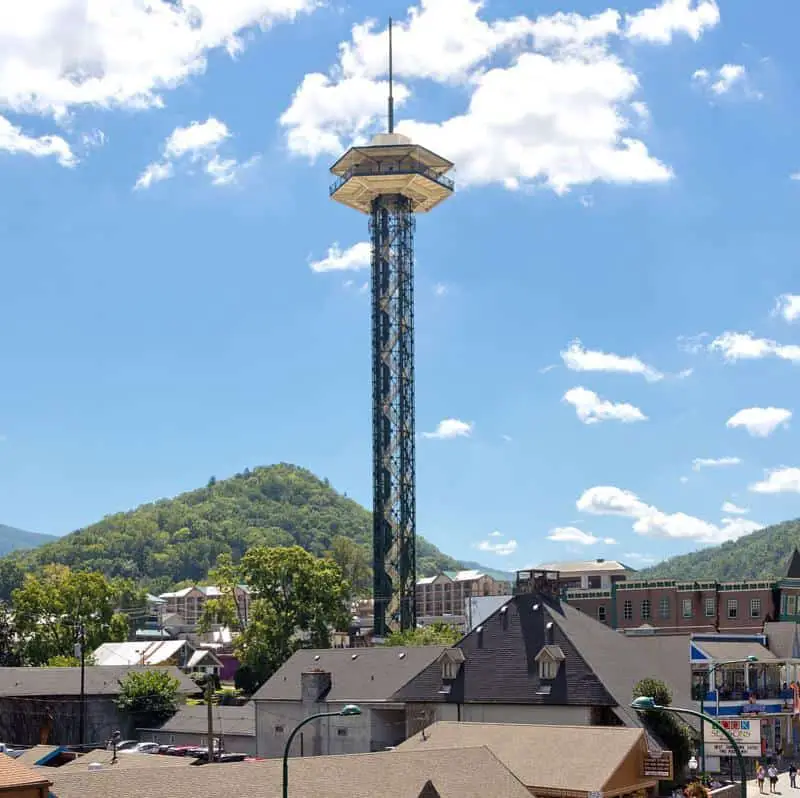 Gatlinburg Space Needle towers high over the Parkway at a height of 407 feet and offers visitors the chance to view the Smoky Mountains from a 360-degree platform.
Upon arrival at the Space Needle, guests will enter through a 25,000-square-foot arcade complete with a hurricane simulator, laser tag, and every video game imaginable.
Two glass elevators whisk visitors over 400 feet to the 360-degree viewing platform to enjoy views of the town below, the surrounding National Park, and Mount LeConte.
Enjoy Fun Games at Pinball Museum
The Gatlinburg Pinball Museum is an interactive museum where you can play over 100 pinball machines and retro arcade games. Its collection of pinballs and retro games is one of the largest in the US.
The museum also has countless limited edition and rare pinballs and all your favorite arcade games from days gone by. It shares fun and entertaining history that brings back nostalgic childhood memories.
Some of their pinballs include Medieval Madness, Attack From Mars, Lord of the Rings, Metallica, Dialed In, The Addams Family Gold Edition, The Walking Dead, the 1965 classic Gottlieb Sky-Line, and many more.
Ober Gatlinburg Tramway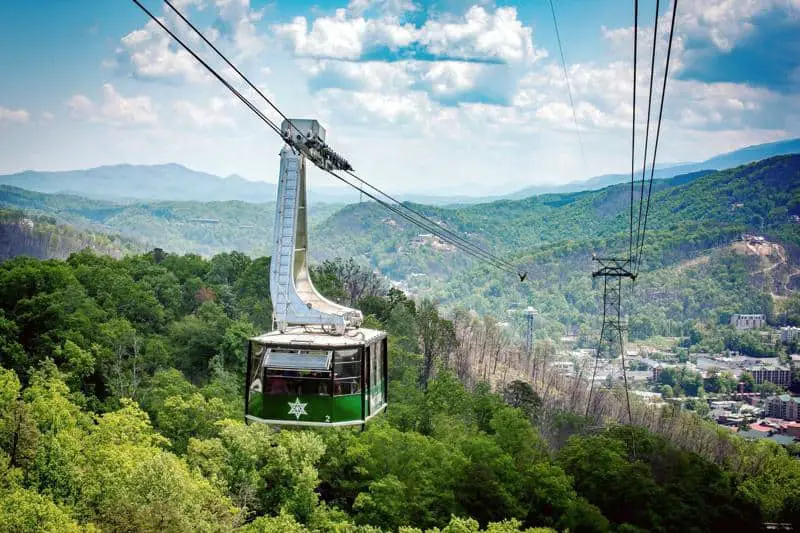 Ober Gatlinburg Tramway allows you to soar 2.1 miles in the sky from downtown Gatlinburg. The ride offers breathtaking panoramic views of the Great Smoky Mountains.
The aerial tram whisks you up to Ober Gatlinburg Ski Area and Amusement Park, where year-round attractions, shopping, and dining options await.
The ride is at a 1472 foot rise in elevation, starting at 1341 feet and reaching a high point of 2813 feet above sea level. It is one of the highest in the state of Tennessee. So, this is undoubtedly a fantastic aerial experience for all ages, from the young to the young at heart.
Taste Moonshine at Ole Smoky Moonshine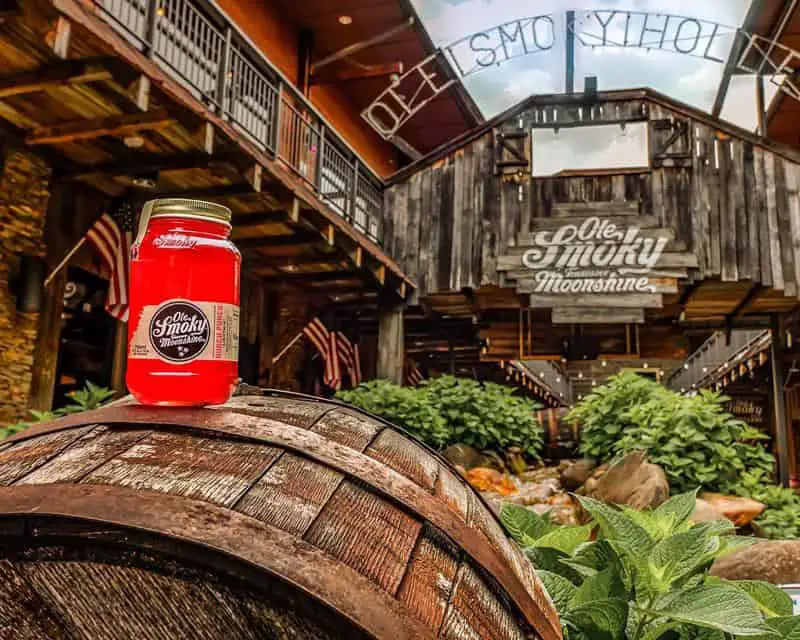 For those 21 years old and up, you should taste moonshine at Ole Smoky. It is America's most visited distillery, giving fantastic tours to show you how that moon is really shined.
Here, you can sample some of the tastiest moonshines and whiskies on this side of the Tennessee River. For instance, for a small fee, you can taste a handful of the signature flavors, from White Lightnin' to Apple Pie.
Browsing through the store, you'll see all kinds of flavors and merchandise you can purchase. You might even see some live music in the Holler while enjoying moonshine.
Go Wine Tasting at Sugarland Cellars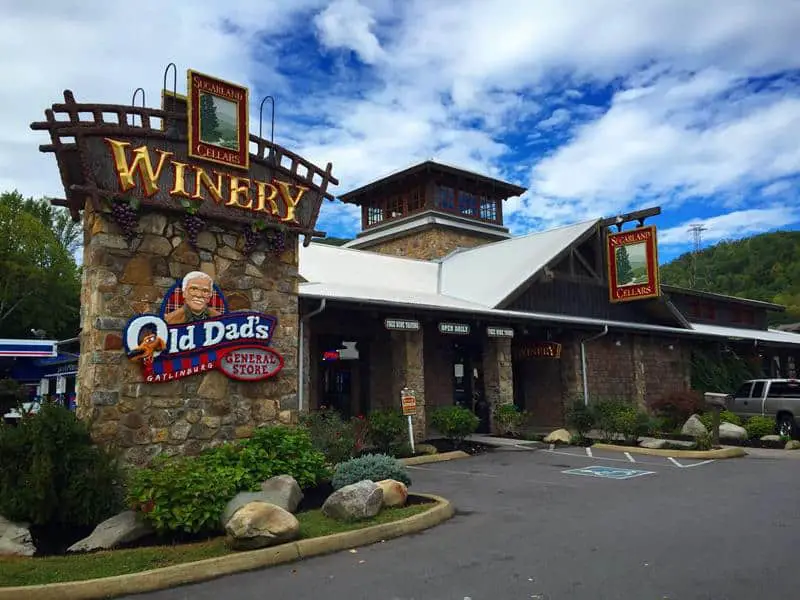 Several wineries in the Smoky Mountains area offer free wine tastings as part of the Rocky Top Wine Trail. While exploring the Gatlinburg Strip, you will find several wineries.
One of the best in the area for a tasting is Sugarland Cellars. All of the wines at Sugarland Cellars celebrate Gatlinburg's history with local stories printed on their labels.
They offer free tastings daily, so don't miss out on their fantastic wines. A favorite Sugarland wine among locals is their signature Century Red (1802), a Pinot Noir with cedar and tobacco fragrance.
Explore the Village Shops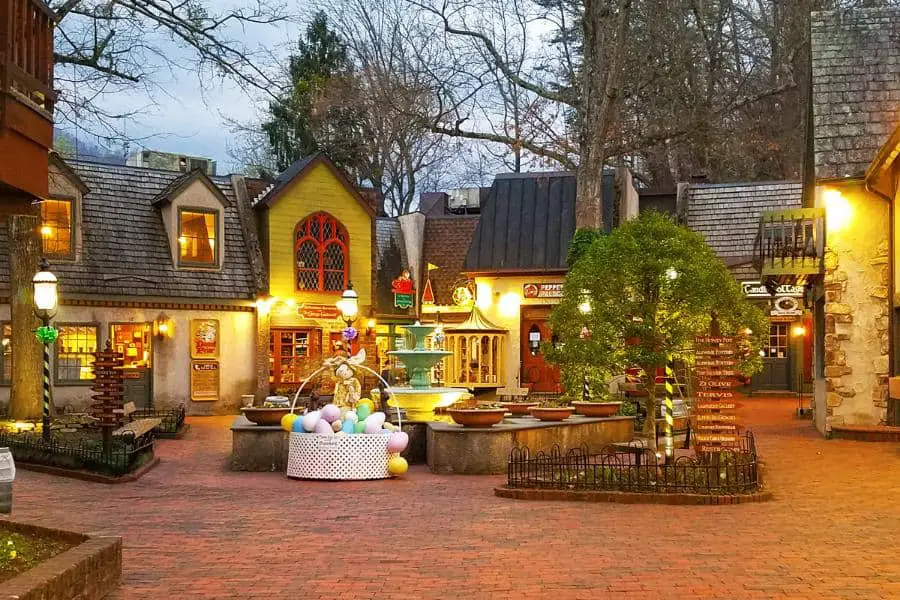 If you love shopping, then you should walk through The Village Shops on the Strip. Firstly, if you are in Gatlinburg, you are bound to visit the Smokies, so don't miss The Day Hiker store. It is heaven for those looking for hiking equipment.
Still, all kinds of artists have shops in this area, from photography to paintings to jewelry. Also, there are shops that sell spices, jams, jellies, and more. Plus, there are a couple of cafes and even a restaurant.
Everyone loves The Donut Friar, a popular cafe that serves fresh donuts and coffee. The Cheese Cupboard has several imported cheeses, while inside, there is a restaurant serving delicious meals!
Partake in Some Family-Friendly Competitions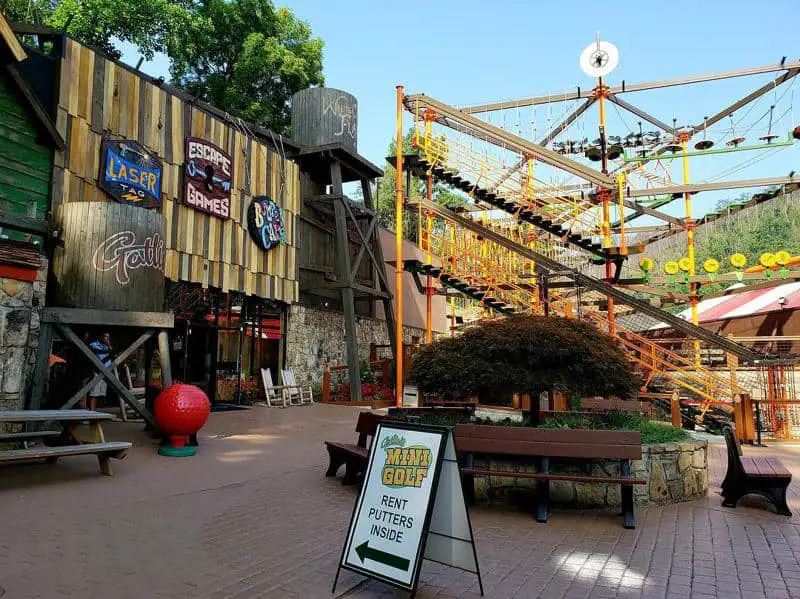 For locals and visitors alike, some of their best memories in Gatlinburg were made while playing games, competing, and busting on each other. Thankfully, at Gatlinburg Strip, there are plenty of opportunities to play.
Gatlin's Fun Center is a one-stop shop for traditional tourist games, including mini-golf, laser tag, and bumper cars. Gatlin's also offers escape games, a ropes course, and more.
The newest and fastest growing game in the region, however, is axe-throwing. The Gatlinburg Axe House offers axe-throwing competitions for the family.
Enjoy the Local Eateries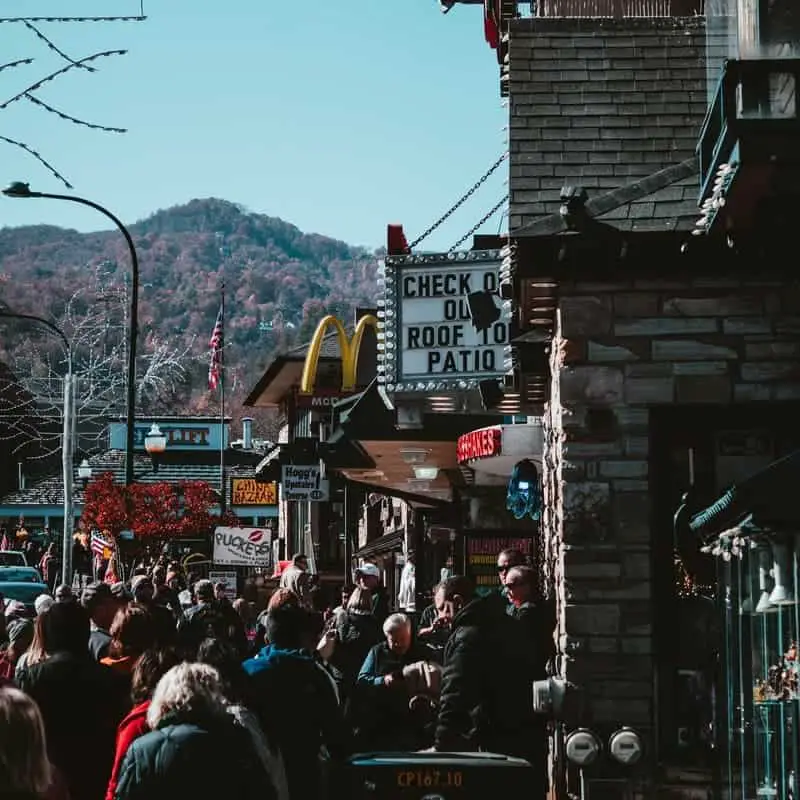 We can't talk about the best things to do in Gatlinburg without mentioning food. Whether you are craving traditional, local food, international or fusion cuisine, or something simple and light, Gatlinburg has everything you want.
For breakfast, you'll want to eat at Pancake Pantry, where they're known for its delicious griddle cakes. Then, enjoy traditional Tennessean food at one of the local American eateries. Also, there are plenty of Mexican restaurants, Italian pizzerias, seafood places, and steakhouses.
The city's culinary scene is diverse, with a mix of American and European flavors. Make sure to enjoy a day with delicious pancakes and finish it with a flavorful steak.
Also Read: Best Gatlinburg Hotels on the Strip
Final Thoughts
Gatlinburg is a terrific city for a rest stop before or after exploring the gorgeous mountainous landscapes and Appalachian culture of the Great Smoky Mountains. Gatlinburg Strip is the best and simplest way to explore the town's diversity.
Frankly, no matter what you wish to do, the Strip has everything within a few blocks. From nature to entertainment to shopping and delicious food.
So, whether you visit Gatlinburg for an adventurous trip, a romantic getaway, or a family vacation, make sure to walk around and explore the Strip.