Driving through the Great Smoky Mountains National Park, the Parkway feels like an endless path of incredible landscapes. However, while continuing, you'll discover the quaint town of Sevierville, where the great Dolly Parton was born and raised.
Check out the Dolly statue outside the courthouse, the butterfly mural for an Instagram-worthy photo, and the Red's Diner mural commemorating the first-ever burger Parton ate. Sevierville may be just a small town snuggled between Gatlinburg and Pigeon Forge, but it is dotted with various culinary stops worth visiting.
Keep reading to find out everything about the top 15 restaurants for a delicious meal while exploring the Great Smoky Mountains.
Best Restaurants in Sevierville
Five Oaks Farm Kitchen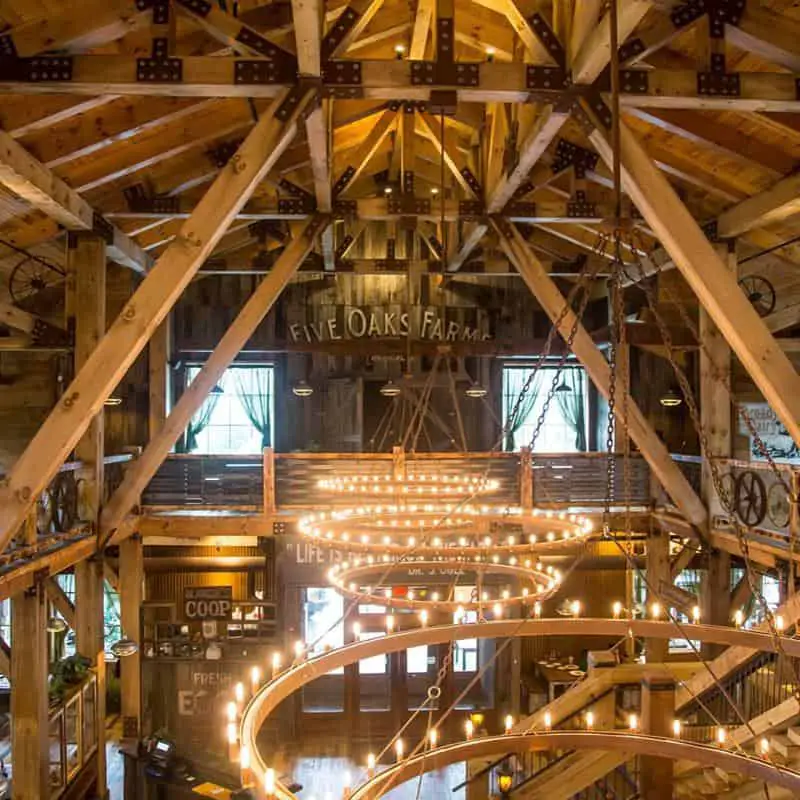 Honoring the legacy of Dr. John and Blanche Ogle, the town's attending physician and wife back in the day, hospitality is this restaurant's first priority. It is mainly a family-oriented restaurant offering from breakfast to dinner, boosting the best service and the region's best farm-house style.
The restaurant's cuisine is Southern inspired, serving from sweet bread and catheads to hand-cut, house-smoked heartland dishes like pork ribs and fried chicken livers. Also, partnering with Goodnight Brothers Country Ham, you can have one of their dry-aged hams delivered straight to your door.
Holston's Kitchen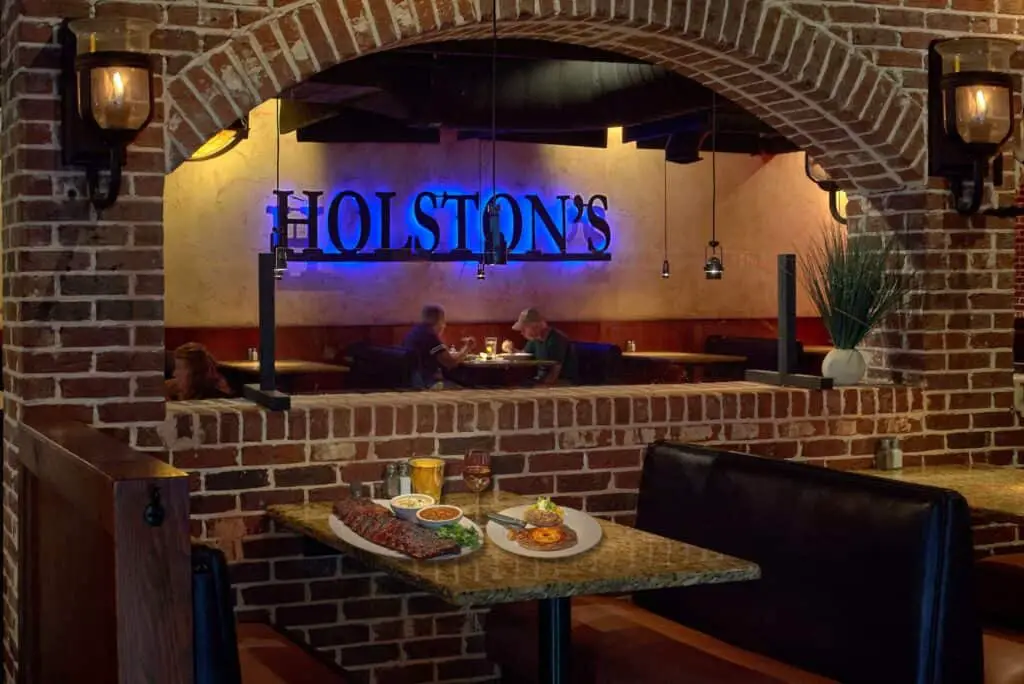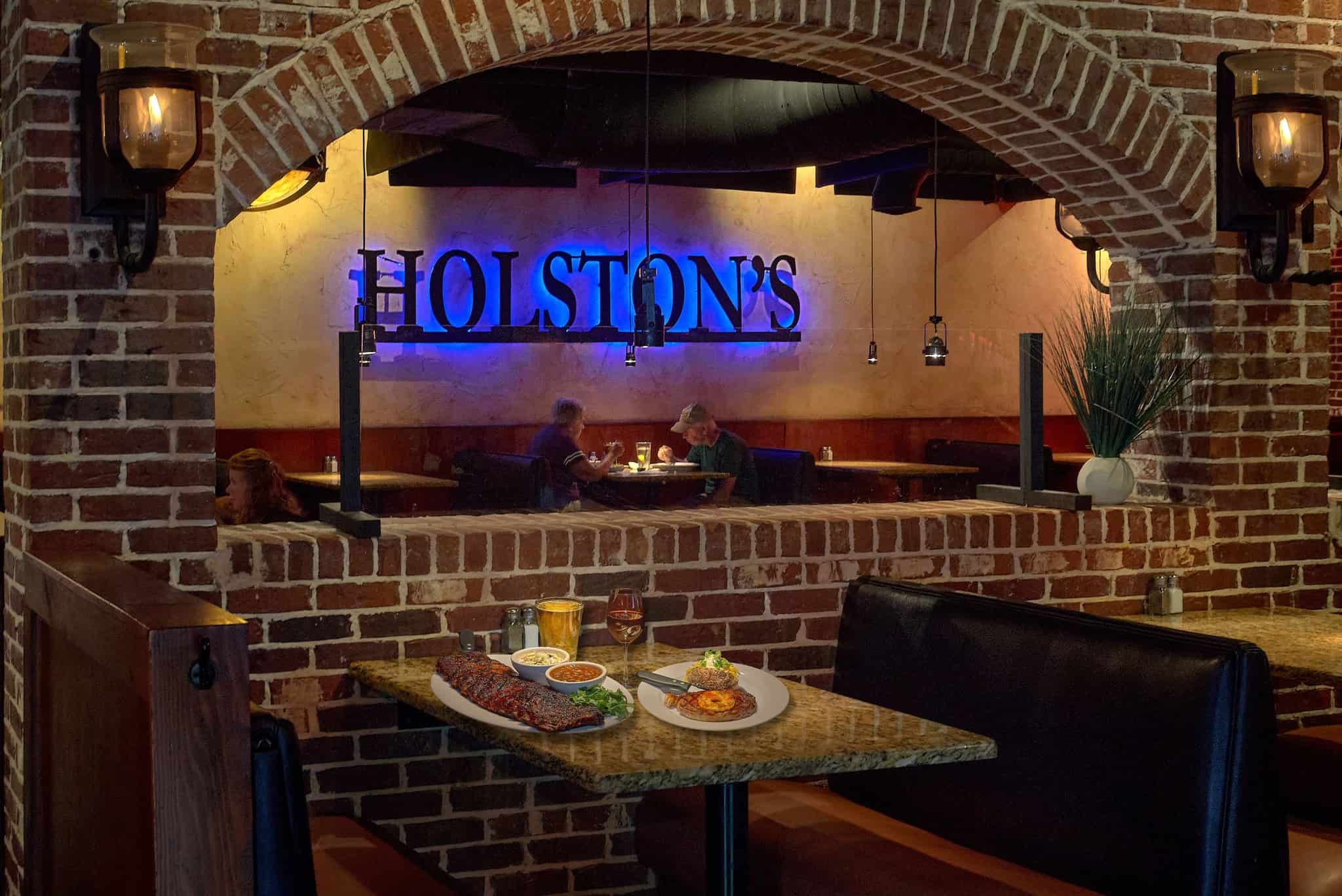 Holston's Kitchen probably has the largest and most diverse menu with massive portion sizes in Sevierville. At Holston's, you can get anything from Greek salads to TexMex to Italian cuisine to steaks and everything in between. Be sure to try Fried Green Tomatoes, a popular southern staple.
Overall, Holston's Kitchen strives to follow its four core values, quality, traditionalism, service commitment, and value. They always offer the highest quality beverages, food, service, and ambiance. Specifically, their goal is to provide quality and freshness traditionally while keeping the prices as low as possible.
Seasons 101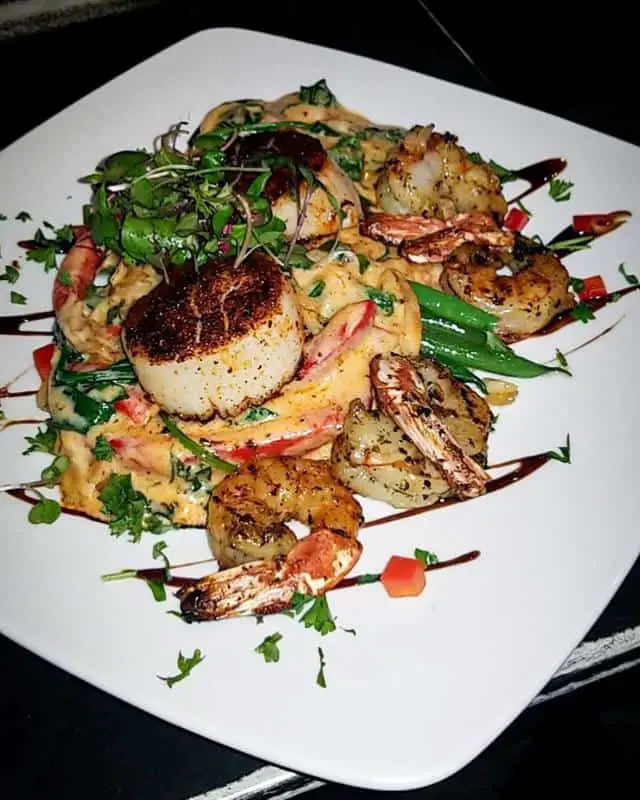 Seasons 101 is located in the heart of downtown Sevierville at the Historic Central Hotel. It has a cozy, casual dining ambiance with upscale cuisine at moderate prices. They offer an American Bistro-style menu influenced by classical cooking techniques and seasonal offerings with freshness as an emphasis.
The menu is determined by each season. Thus, there is an ever-changing selection of signature dishes and cocktails curated and inspired by the current season. You will also find a careful hand-selected wine list to experiment with food and wine pairings.
The Appalachian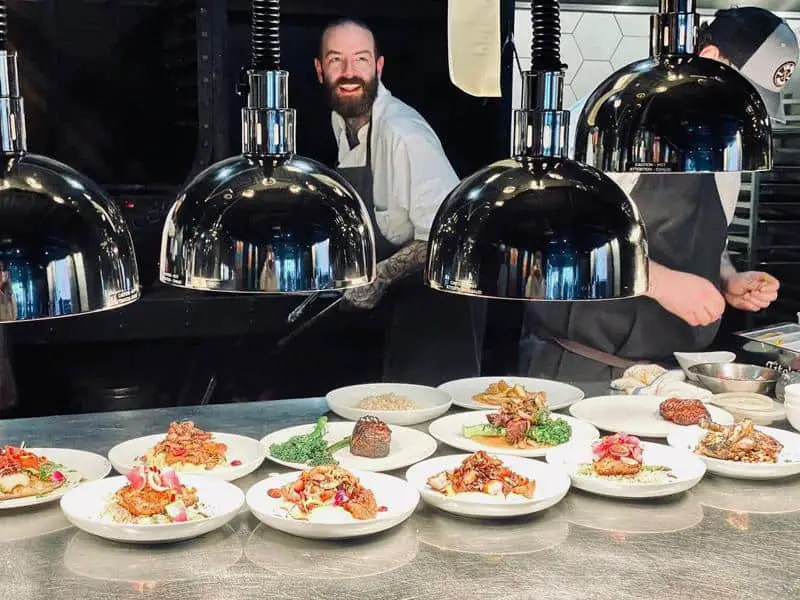 The Appalachian is one of Sevierville's newest restaurants, serving delicious food in a fine-dining style. It brings a contemporary Southern Appalachian dining experience to Sevierville and Smoky Mountain area while honoring the past. Their goal is for their farm-to-table restaurant to provide Southern hospitality at its finest while presenting the area's culture and flavors.
They specialize in bringing a modern approach to traditional Appalachian ingredients and dishes. They represent an artfulness, a thoughtfulness to the culinary sciences that challenges the idea of what Appalachian cuisine can be. Like Seasons 101, the menu is seasonal, so depending on when you visit, you will be able to taste something new.
Texas Roadhouse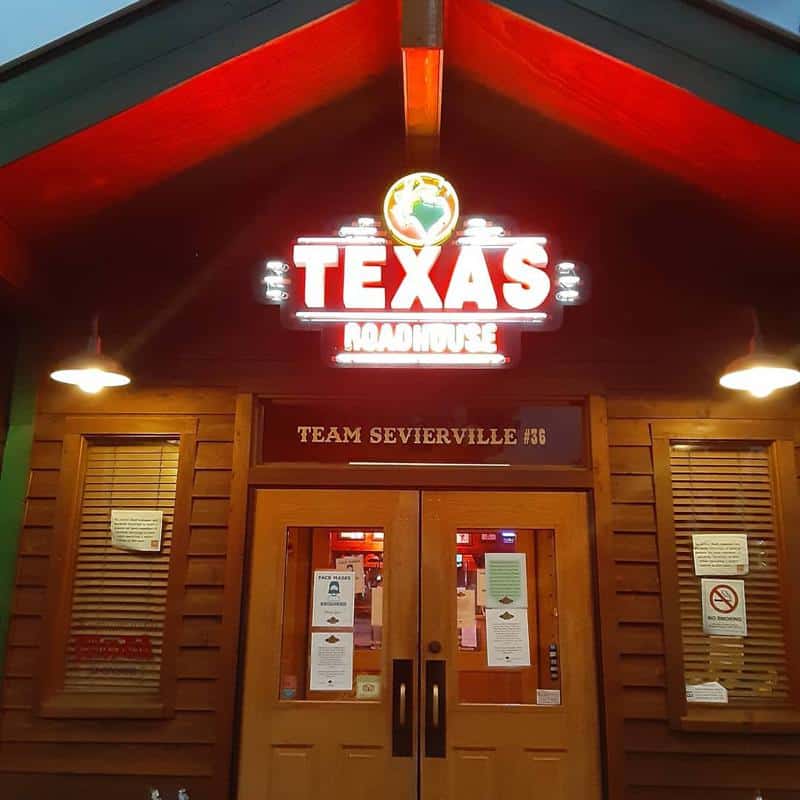 Texas Roadhouse is a full-service, casual dining restaurant chain. They offer an assortment of specially seasoned and aged steaks hand-cut daily on the premises and cooked to order over open gas-fired grills. In addition to steaks, there are also other options such as a selection of ribs, fish, seafood, chicken, pork chops, pulled pork, vegetable plates, and an assortment of hamburgers, salads, and sandwiches.
The majority of the entrees include two homemade side items and a free unlimited supply of in-shell peanuts and made-from-scratch yeast rolls. Some of the most famous dishes are Hand-Cut Steaks, Fall-Off-The-Bone Ribs, Made-From-Scratch Sides, Fresh-Baked Bread, and Legendary Margaritas!
The Diner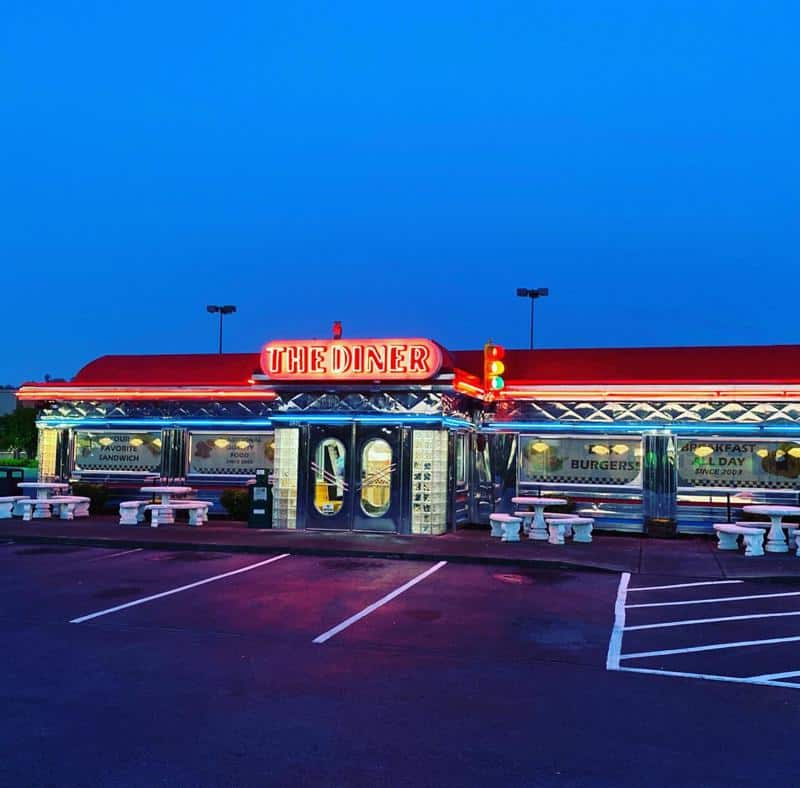 For a traditional flair, try The Diner. It is a classic shiny diner that serves hand-dipped shakes and malts, elk and bison burgers, and even a classic Reuben Sandwich on rye bread.
The Diner may not offer artistic cuisine, but it's one of the best places in the Smokies for a traditional diner experience. It's a place to go back in time to the 50s or 60s and taste authentic American patties, onion rings, french fries or a big ole shake. It is a food culture that all should try.
The Chop House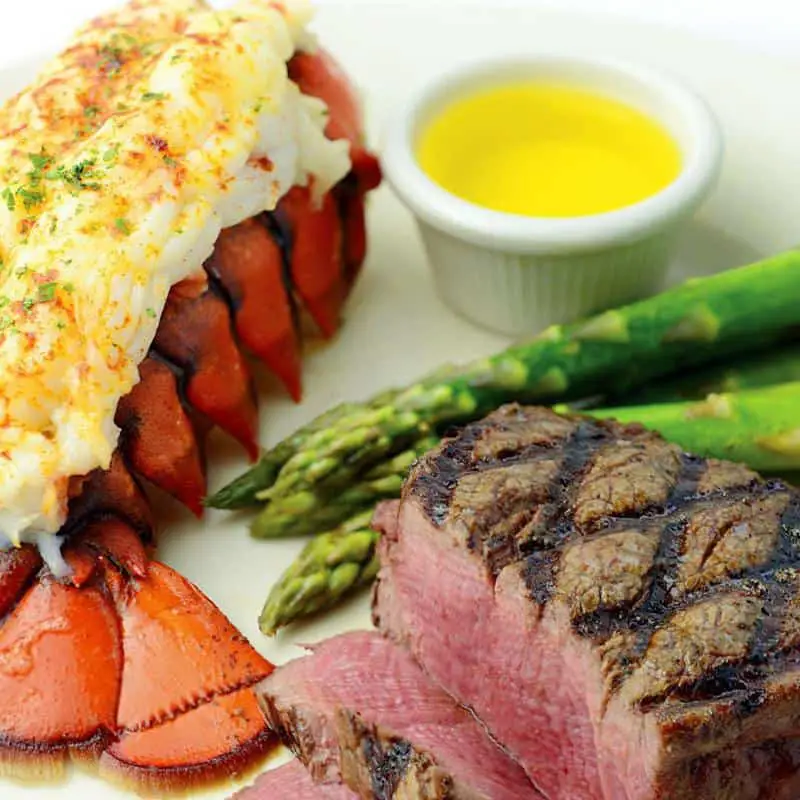 The Chop House is a classic American steakhouse with a relaxed and inviting atmosphere that strives to only ever offer high-quality food and service. Established in 1992 by Mike Connor, The Chop House has become one of the premier casual restaurant concepts in the Southeast, with nine locations spread across three states.
The number one goal of The Chop House is to deliver a superior dining experience to every guest. They serve generous portions of delicious food using the freshest ingredients. At The Chop House, you will surely have a superior dining experience in a clean, comfortable environment.
Graze Burgers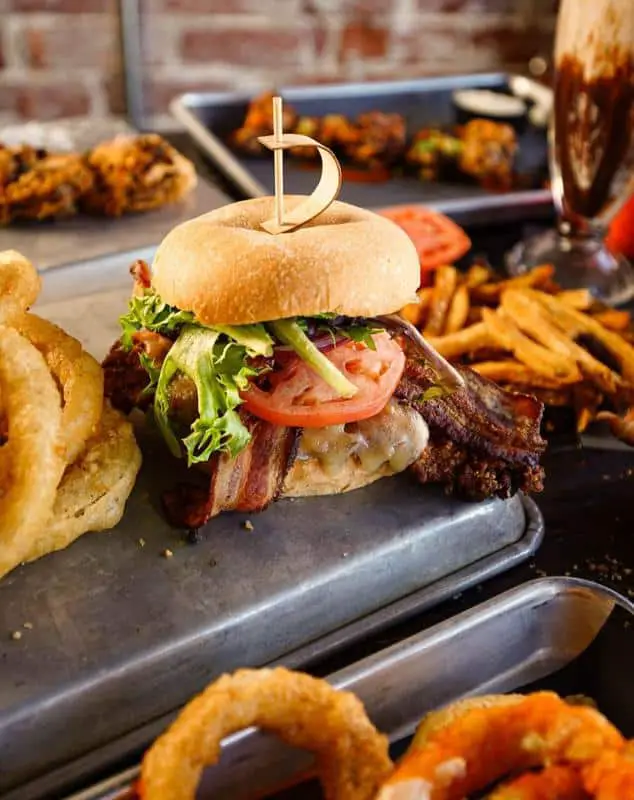 Graze is the top place for mouthwatering burgers featuring all grass-fed beef burgers with no hormones, antibiotics, or steroids. Frankly, this is not your typical burger fare. All their burgers feature healthy, locally produced ingredients and are all about innovation and modernized American cuisine.
Furthermore, Graze serves a wide array of bourbon, Tennessee whiskey, craft beers, and cocktails paired with their epic burgers. Make sure to try the Southern Jam burger with pimento cheese, bacon jam, bourbon caramelized onions, local greens, tomatoes, and house pickles paired with your favorite brown water. Plenty of other favorites, such as Big Dawgs and Spiked Shakes, will delight your taste buds.
Flapjack's Pancake Cabin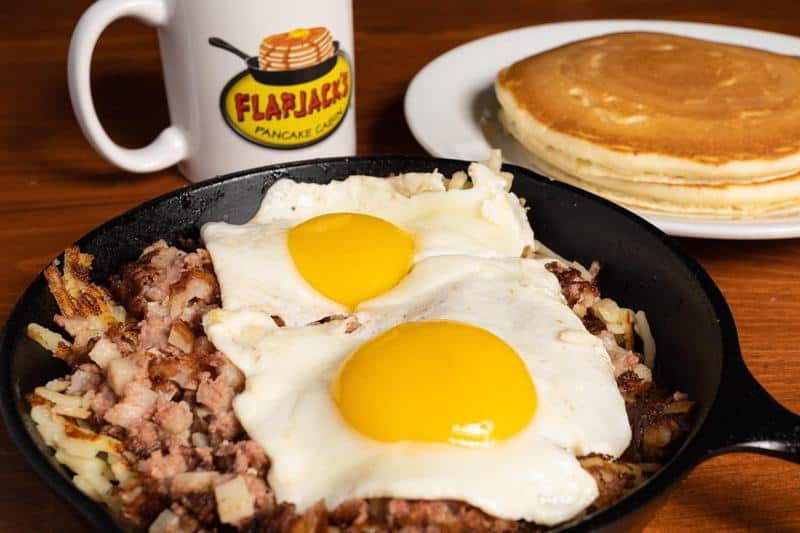 For a complete Sevierville experience, you should embark on a full-day journey and start your day with the best breakfast in the Smoky Mountains. To be more precise, in Sevierville, you will find the best pancakes.
At Flapjack's, pancakes are comfort food that will soothe your soul and let you start the day with a smile. In fact, the pancakes at Flapjack's have been voted the best by the Southern Living Magazine but also the best nationally by Delish.com. Some of the most favored pancakes are pecan pancakes and sticky bun pancakes.
Also Read: Best Pancakes in Pigeon Forge
Applewood Farmhouse Restaurant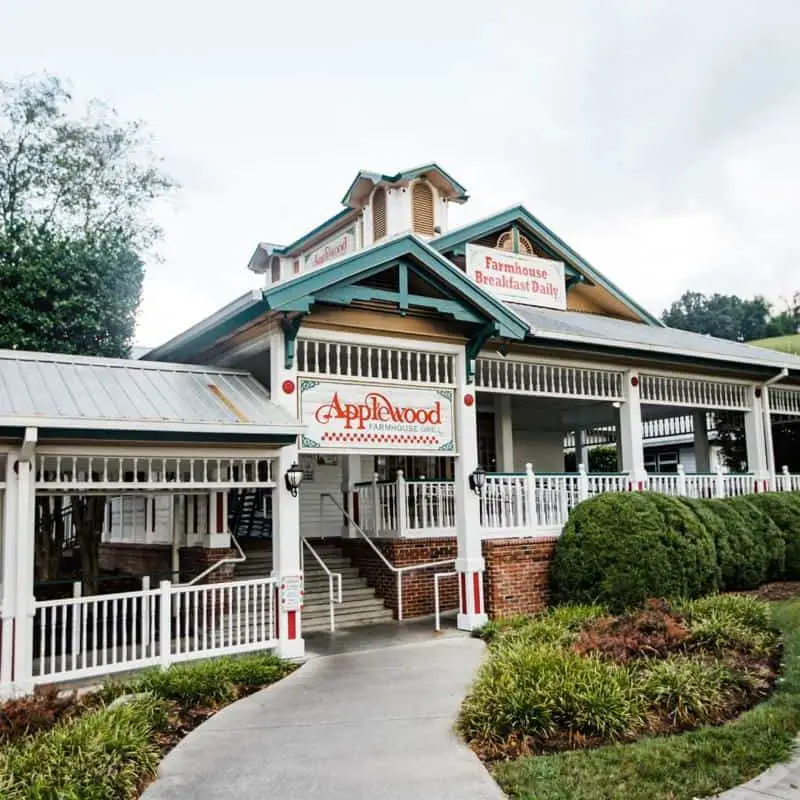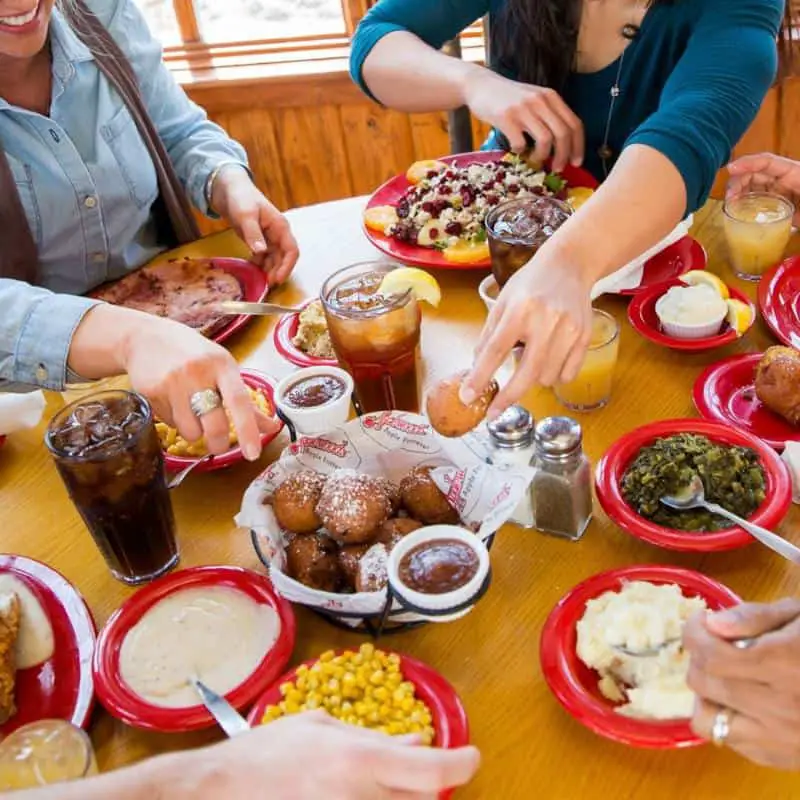 Applewood Farmhouse Restaurant is the oldest and most popular restaurant in Sevierville. It features an Apple Barn Cider Mill and General Store. It has amazing food and offers a unique experience that the whole family can enjoy. The restaurant is famous for its best-selling apple butter, especially when served over fried apple fritters.
Located right on the line with Pigeon Forge, the Farmhouse is open for breakfast, lunch, and dinner offerings. The fare is what you'd expect from a farmhouse restaurant, crispy and juicy southern fried chicken and delicious meatloaf. However, don't miss the chicken pot pie, the pot roast, and of course, the apple fritters.
Big Daddy's Pizzeria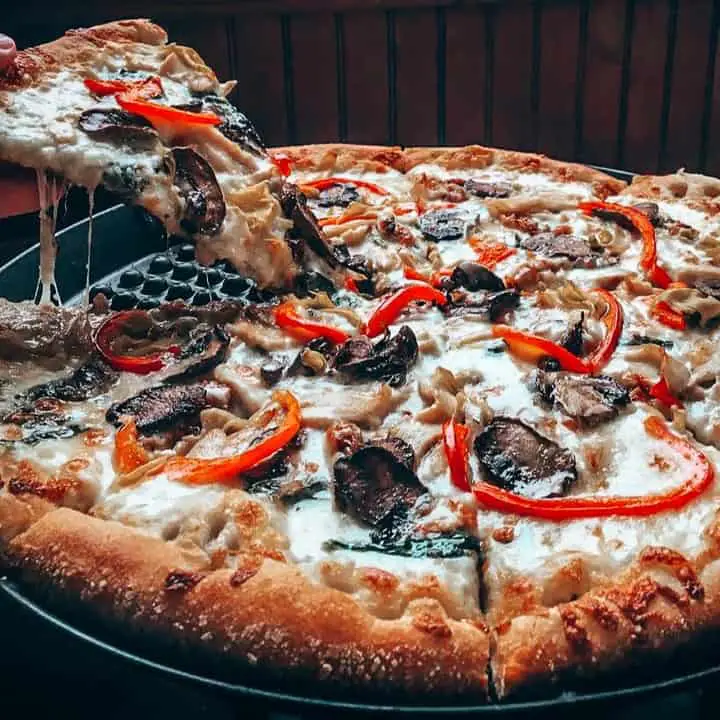 At Big Daddy's Pizzeria, you'll feel as if you were transported to Italy from the Great Smoky Mountains. With their unique wood-fired flame inside a one-of-a-kind brick oven, they are committed to producing tasty pizzas that pay homage to the classic Napoletana with a deliciously crispy crust.
The pizza here starts with handcrafted, homemade dough, and it is then topped with one of their homemade sauces and fresh ingredients. Wanting to serve only the freshest pizzas, you will notice that they don't use a freezer, and that's why their pizzas are so mouthwatering!
Also Read: Best Pizza Places in Pigeon Forge & Nearby
Aubrey's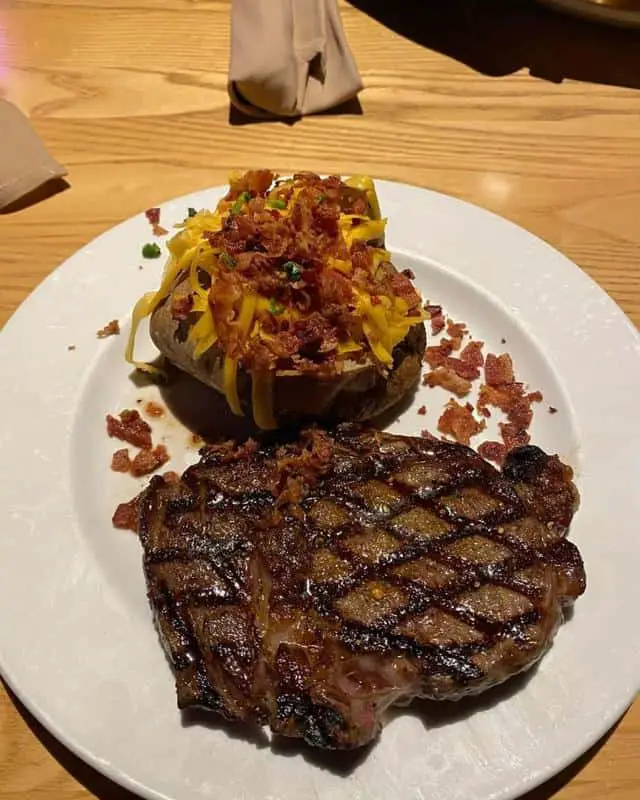 Aubrey's offers some of the freshest and most delicious foods in Eastern Tennessee. All their ingredients come from their farm, serving only home-style favorites and giving hospitality and comfort you might simply not be used to.
Frankly, once you taste Aubrey's delightfully delicious and uncommonly creative dishes, you'll know why it is described as one of the best restaurants in the Smokies. Try one of their tantalizing tastes like the Fresh and Famous Strawberry Salad, Grilled Salmon Tacos, Buttermilk Fried Chicken, and Blackened Rattlesnake Pasta, and pair it up with one of their draught beer or perfect wines for the ideal meal. Then finish off with one of their mouthwatering sweet treats.
Olive Garden Italian Restaurant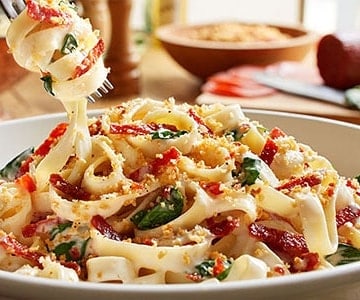 Inspired by Italian hospitality and delicious cuisine, since 1982, Olive Garden has been dedicated to providing a warm, welcoming, and unforgettable dining experience. The menu features a variety of Italian specialties, including classic dishes of pasta, chicken, seafood, and beef.
From indulgent appetizers to entrees, desserts, wines, and specialty drinks, there's always something everyone will enjoy. The Italian philosophy believes that life is enjoyed better together, so come to Olive Garden and satisfy your craving for comfort and connection.
Hickory Cabin Restaurant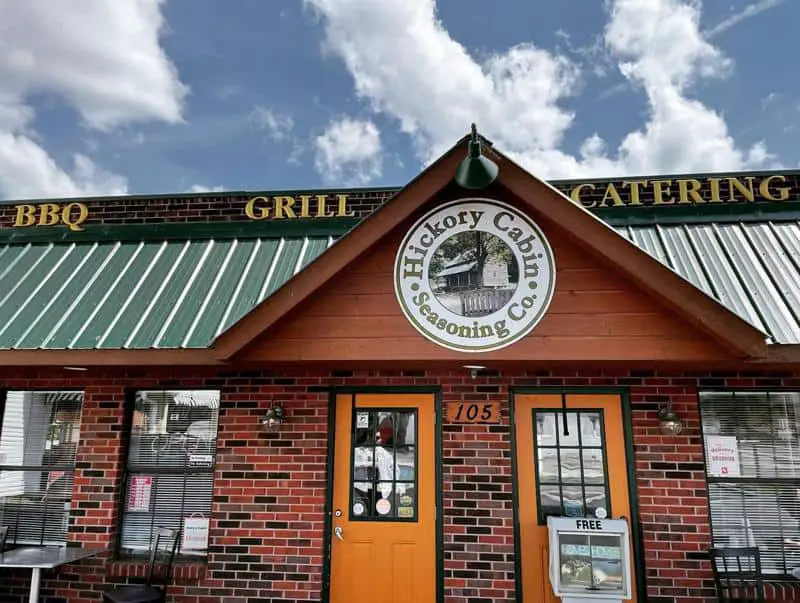 No matter which part of the South you are from, the southern BBQ is the sweetest and most sultry taste you'll ever have. At Hickory Cabin, you'll have the opportunity to taste some of the best BBQ sauces with slow-smoked pork. In fact, their smoked pork is award-winning, so you should be assured this is going to be one of the best in the country.
The original owner of Hickory Cabin started making his top-secret seasoning and rub when he was a teenager. His recipe is still used today. Their Smoked pork has won awards such as Best BBQ in East Tennessee by WBIR TV Knoxville. They also have been awarded the Certificate of Excellence Award from Tripadvisor.com. If you visit, apart from their pulled pork, make sure to try their famous Banana Pudding.
Thai Basil
Thai Basil Restaurant opened at the beginning of 2012 and has been serving locals and travelers in Sevierville and the foothills of the Smoky Mountains authentic Thai food. It is a family-owned restaurant with the mission to introduce healthy and flavorful Thai cuisine to the local area. They have a variety of dishes on the menu, ranging from stir-fry to curries to noodles.
For those looking for something different while exploring the beautiful city of Sevierville, Thai Basil is the perfect destination. Furthermore, if you are getting ready for a hike in the Smoky Mountains, Thai Basil will serve you the right amount of positive energy through healthy and delicious food to climb up the mountains.
Read More:
Final Thoughts
Sevierville offers a variety of foods to fit your tastes and desires after a day in the mountains. Restaurants range from popular national chains to unique local eateries of traditional Tennessee dishes and alternative or international cuisines. Furthermore, you can find some of the best local wines, craft beers, and specialty cocktails with locally-distilled spirits for adult travelers.