Generally, the perfect blossom is a rare thing that you can spend your entire life looking for one, and it won't be a wasted life! Surprisingly, it's typically the same thing about the pancakes in pigeon forge. It's known as the go-to place for pancake restaurants.
You may probably get a hard time just trying to decide the best when you stop over to have your breakfast in Pigeon Forge. Any vacation remains unforgettable when you treat yourself with specialty food that you don't usually have at home.
A plate full of sweet, made-from-scratch and fluffy pancakes for breakfast doesn't disappoint! Pigeon forge has numerous pancake houses that you can freely visit to devour your favorite pancake.
8 Best Pancake Houses in Pigeon Forge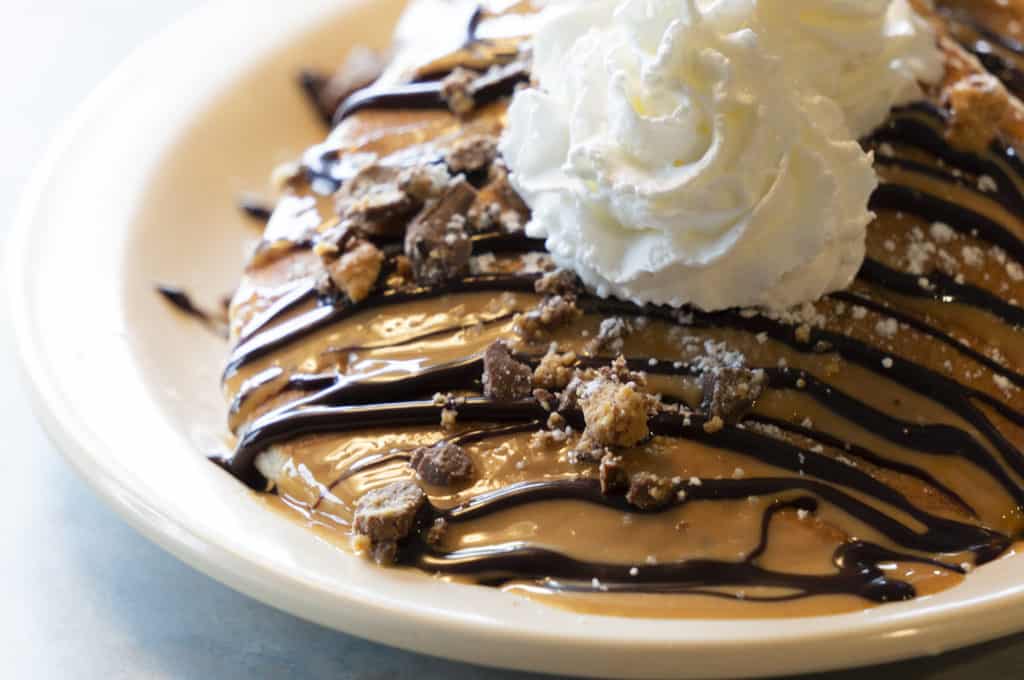 Location: Pigeon Forge 4050 Parkway, TN 3763
Opening hours: 07:00 AM-12:30 PM 
Pricing: $$
You can never go wrong when you let the crew of this family-owned breakfast spot feed your hungry bellies during your vacation! Make an order at Smoky mountain pancake house, and you will be delighted by the tall, fluffy pancakes that come filling the plate to the brim. Make your way to this place if you want to eat a classic southern cake with various flavors from their menu like pecan, blueberry, chocolate, and Reese's peanut butter.
You can also order their stuffed French toasts and fluffy waffles on their menu. It has served breakfast pancakes from the 1960s, and it is one of the best places in the Smokies since you can also try other options, including country ham, eggs, biscuits, and pork chops if you want a savory breakfast.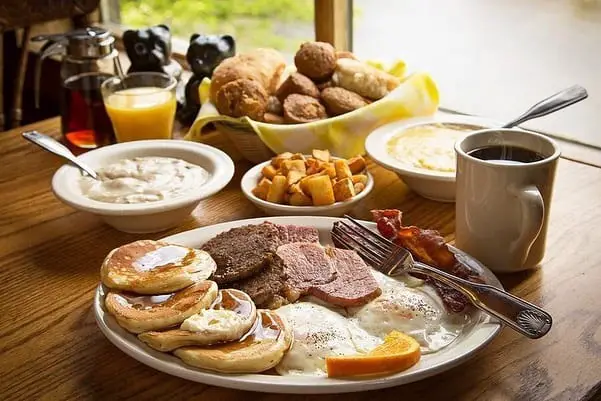 Location: Pigeon forge 3215 Parkway, TN 37863
Opening hours: 07:00 AM-2:00 PM
Pricing: $$
On your way to a hike at the Smoky mountains, energize yourself with a quick breakfast at the Red rooster pancake house to start your day perfectly. This pancake house has big amazing dining rooms, accommodating staff, and big portions of sweet breakfast platters.
If you have a savory palate, order the chocolate éclair or corned beef hash pancakes, which are also highly recommended by the locals. Their menu has different flavors, from peanut butter, chocolate chip, to mixed berry pancakes. They prepare other foods as well, so you can get your favorite combination, including omelets, ham, bacon, and cooked to order eggs.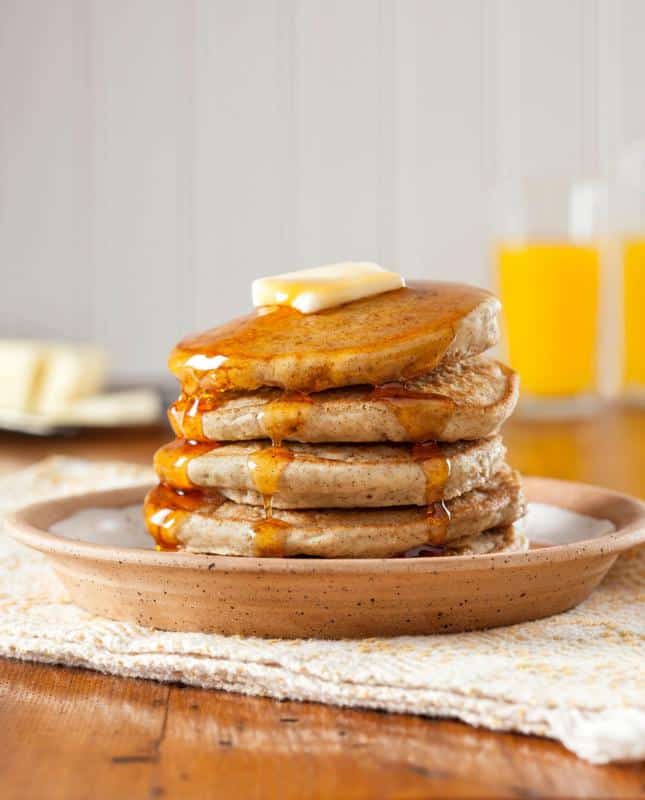 Location: Pigeon forge 164 Old Mill Ave, TN 3516
Opening hours: 08:00 AM-8:30 PM
Pricing: $$  
The old mill restaurant is another incredible breakfast spot to get a delicious pancake in Pigeon forge. Being a popular restaurant, they make soul-satisfying pancakes worth the wait. They usually have old-fashioned and classic buttermilk pancakes as well as corn grits ground by a grist mill.
Here, you can try every kind of delicious meal such as eggs, pork, biscuits, gravy, French toast, omelets, bacon, ham, and sausages. In the morning, visitors are usually greeted with hearty, delicious pancakes to start their day.
Visitors from around the world come to share their tables and savor comfort meals, including fritters, yeast bread, and made from scratch pies. Come with a full-size appetite and delight yourself with an insanely large pancake portion in a great place.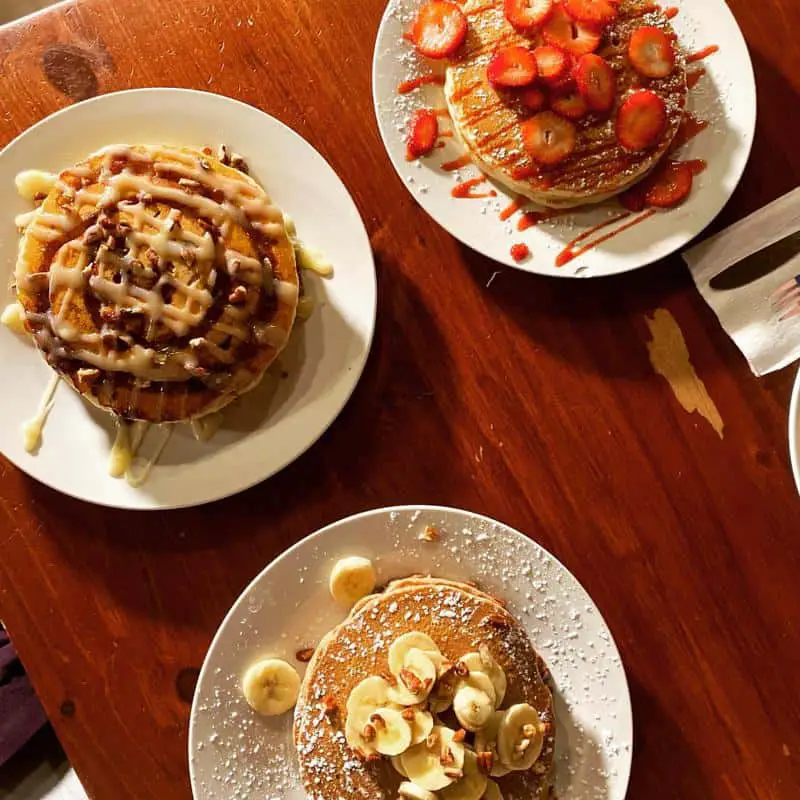 Location: Pigeon forge 2734 Parkway, TN 3212
Opening hours: 08:00 AM-1:00 PM
Pricing: $$
This cute establishment is a chain of restaurants and the go-to place for fluffy pancakes in Pigeon forge. Flapjack's pancake cabin makes a country-style breakfast with made-from-scratch mouthwatering pancakes. It began back in 2001 and has grown to multiple locations across the country, including Pigeon Forge. You will probably know why this restaurant is so popular when you taste their sticky bun pancakes piled high on your plate.
They also serve breakfast skillets, waffles, omelets, and egg platters at affordable prices. Additionally, you won't want to miss the pecan-blended cinnamon swirl pancakes served here and topped with cheese cream icing. These sticky bun pancakes can be worth the trip alone, but you can enjoy other flavors like the chocolate chip, mixed berry, and Reese's peanut butter pancakes.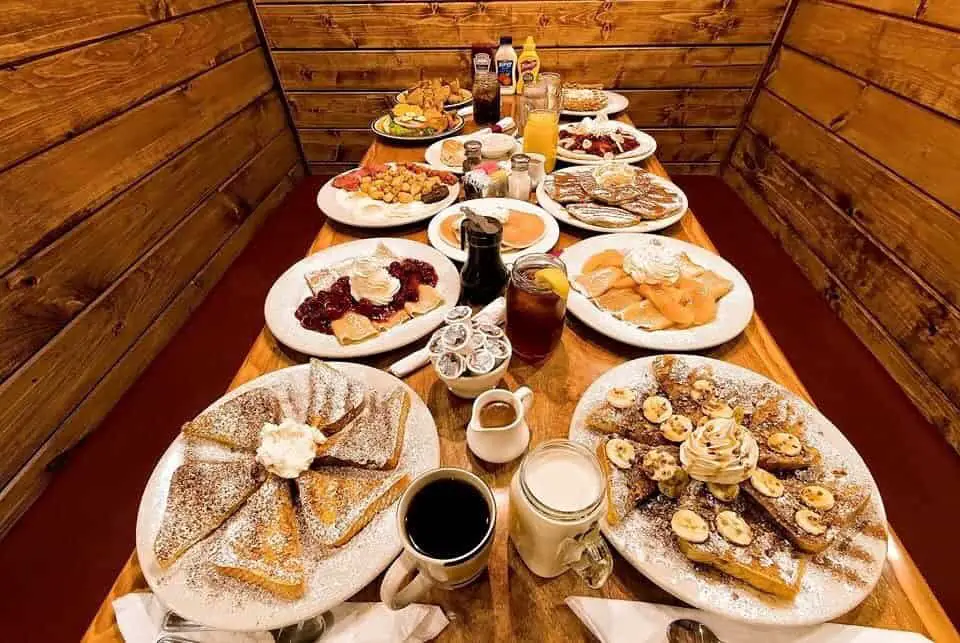 Location: Pigeon forge 2831 Parkway, TN 3315
Opening hours: 07:00 AM-2:00 PM
Pricing: $$
The Sawyer's Farmhouse is a locally owned kitschy daytime restaurant popularly known for its breakfast specialties. It is fast-growing and a great breakfast spot to give a try. Here, you won't miss M&M's, strawberry, whole wheat, banana, and classic buttermilk pancakes. Their breakfast platters are good enough to fuel you for the whole day. Sawyer's Farmhouse also makes omelets, eggs cooked to order, French toast, bacon, waffles, and so much more.
This is typically a great choice for the family, considering its classic menu with varieties ranging from juicy blueberry pancakes to accommodating kids' meals for any vacation morning. If you're into something different, you can order their crepe with secret cheese blend topped with mountain berry compote.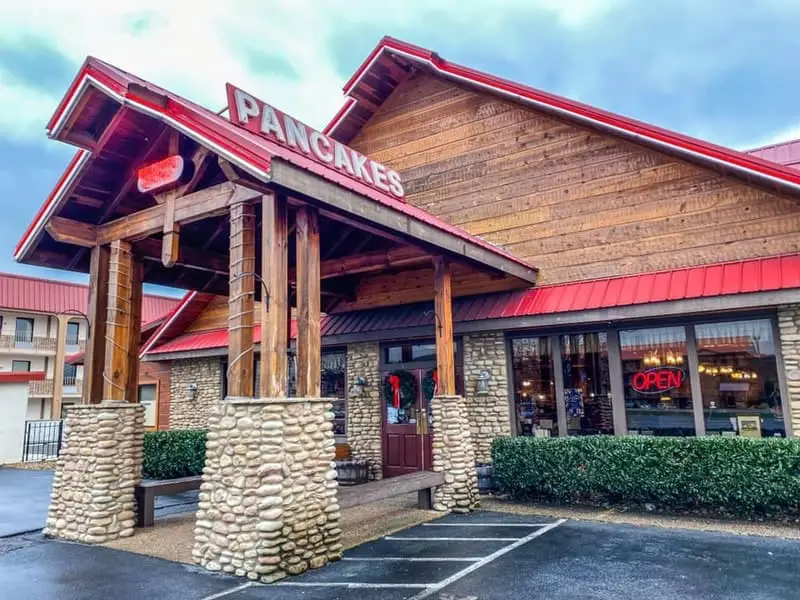 Location: Pigeon Forge 2820 Parkway, TN 3316
Opening hours: 07:00 AM-12:30 PM
Pricing: $$
The Reagan's house of pancakes is another family-owned breakfast spot that offers all you can eat buffet. And, in case you are not in for the buffet, their expansive menu also has several great pancakes. You will get a plate filled with your favorites at this restaurant, including buttermilk pancakes, country ham, fruit pancakes, and Belgian waffles.
Their mouthwatering buffet features pancakes, made-to-order eggs, biscuits, bacon, sausage, and French toasts. The Reagan's breakfast spot never disappoints, especially when you visit with family and get to see a few sites. Here, you will have that hearty and satisfying pancake that will keep you energized for the whole day! Many folks usually call it the best pancake house in the Smoky Mountains.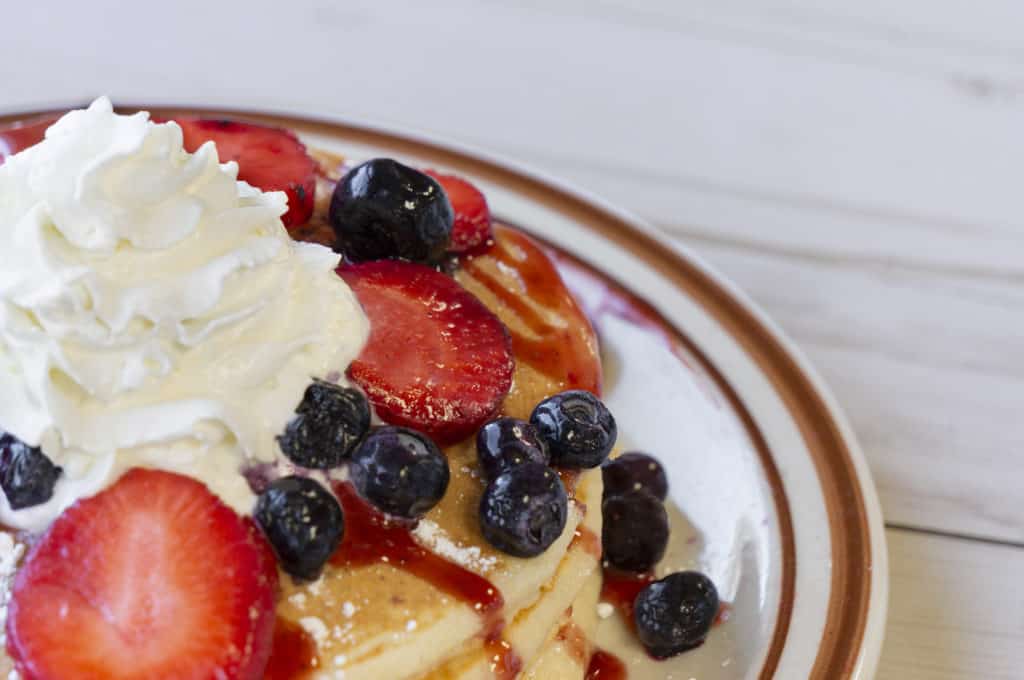 Location: Pigeon forge 4235 Parkway, TN 37863
Opening hours: 8:00 AM-1:00 PM
Pricing: $$
A great name that comes with incredible pancakes in the Smokies! This is the ideal spot if you want a classic southern breakfast. You may want to try the lemon berry, cheesecake, and pineapple upside-down pancakes, which are some of the best flavors at this spot.
Also, the cabin breakfasts are an incredible choice whenever you need a variety of breakfast meals; you can choose from bacon, fried chicken steak, eggs, and sausages. Stop here and order their biscuits and gravy; they are out of this world, and every visitor loves them. Feast on the fresh fruit-topped pancakes, or try the French toast with spicy apple filling when you're not in for the breakfast pies.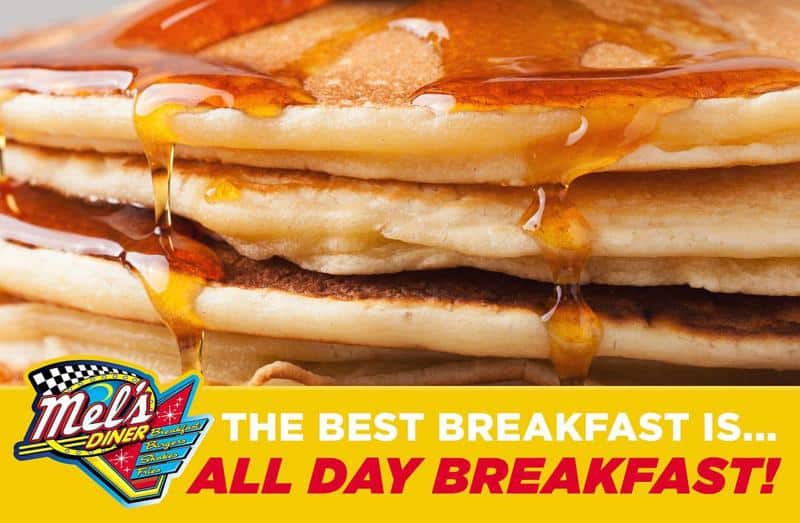 Location: Pigeon forge 119 Wears Valley Rd, TN 4214
Opening hours: 07:00 AM-11:00 PM (CLOSED SUNDAYS)
Pricing: $$
Visit this restaurant in Pigeon forge if you crave that classic diner breakfast. You will definitely enjoy a tall stack of pancakes and eggs as well as your preferred meat option. The menu also has other complimentary delicacies such as French toasts and biscuits, and gravy. Mel's diner allows you to enjoy a mean breakfast dish in a retro chrome setting.
This outstanding 50s-style has the most unique, heavy-duty, and colorfully named "big daddy's gut-buster breakfast," featuring hashbrowns, biscuits, gravy, and two eggs. You can also devour a short stack that comes with country ham, Virginia baked am, or country fried steak.
Also Read:
Conclusion
Those are some of the best spots to go for breakfast in pigeon forge, and as you can see, there are a plethora of pancake houses that you can try every morning during your vacation to find the best and become a regular!
When you have an action-packed day ahead, it's essential to start your beautiful day with a hearty, delicious breakfast. These restaurants have expansive menus with a variety of options, whether you want traditional breakfast delicacies or just a tall stack of flapjacks.
So, if you're ready to come and try some of the fluffy mouthwatering pancakes, then book yourself a place and see you in Pigeon Forge. Bon appetite!