Smoky Mountain Brewery has been creating popular beers for Gatlinburg visitors for over 20 years. They later have expanded to other Tennessee locations, including Pigeon Forge in 2004. They have six flagship brews that are always on tap, as well as four seasonal beers that rotate all year round. Not just a fun distillery with an ever-changing line-up of beers, there is also a variation of things to do to keep you and your family entertained.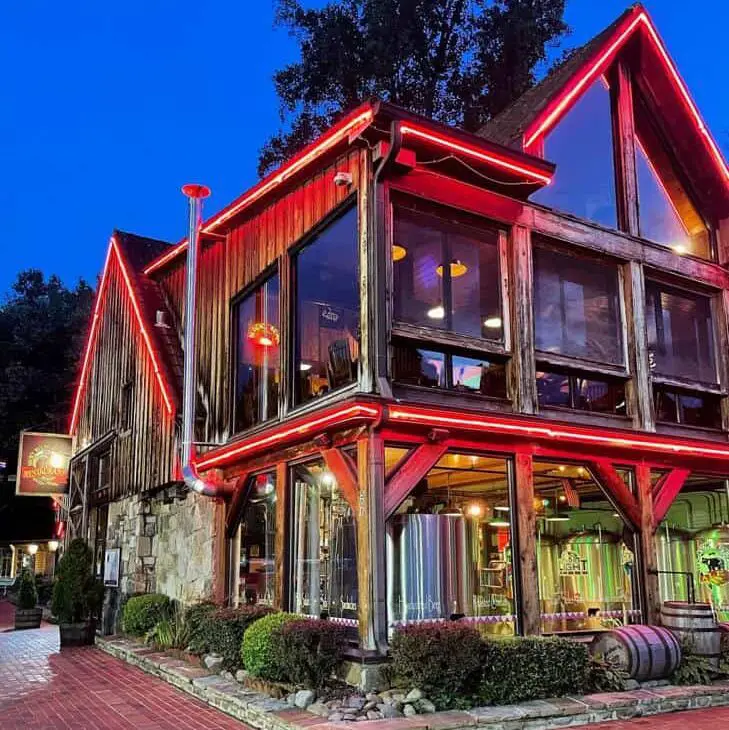 Once inside, you'll find a state-of-the-art microbrewery that provides the perfect escape from the fast-paced environment surrounding the brewery and restaurant. Brewing over 7,250 barrels of beer each year, the Smoky Mountain Brewery is the second largest craft beer producer in the East Tennessee area.
Read on to learn more about the Smoky Mountain Brewery and why you should visit it.
What is Smoky Mountain Brewery?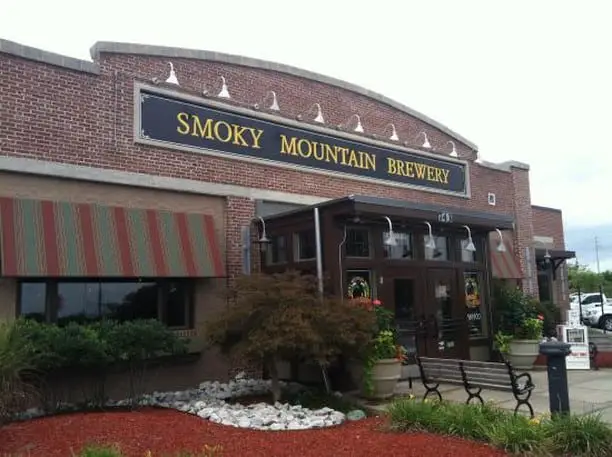 Smoky Mountain Brewery is the oldest craft brewery found in eastern Tennessee. Opened in 1996, it originally started with the goal of serving fresh, local microbrews, making it in the first of its kind in the area. Although the idea was met with hesitation, it helped grow the craft beer movement in the United States. To this day, Smoky Mountain Brewery remains ahead of the curve when it comes to microbrewing.
Although it started in Gatlinburg Parkway, they currently have four thriving locations across east Tennessee. In terms of locations, you'll find the brewers at the original Gatlinburg spot, Pigeon Forge, Knoxville, and Maryville. Though it's grown in success and expanded across the state, Smoky Mountain Brewery is still focused on serving beers that are special to the mountain region.
What Beers Does Smoky Mountain Brewery Serve?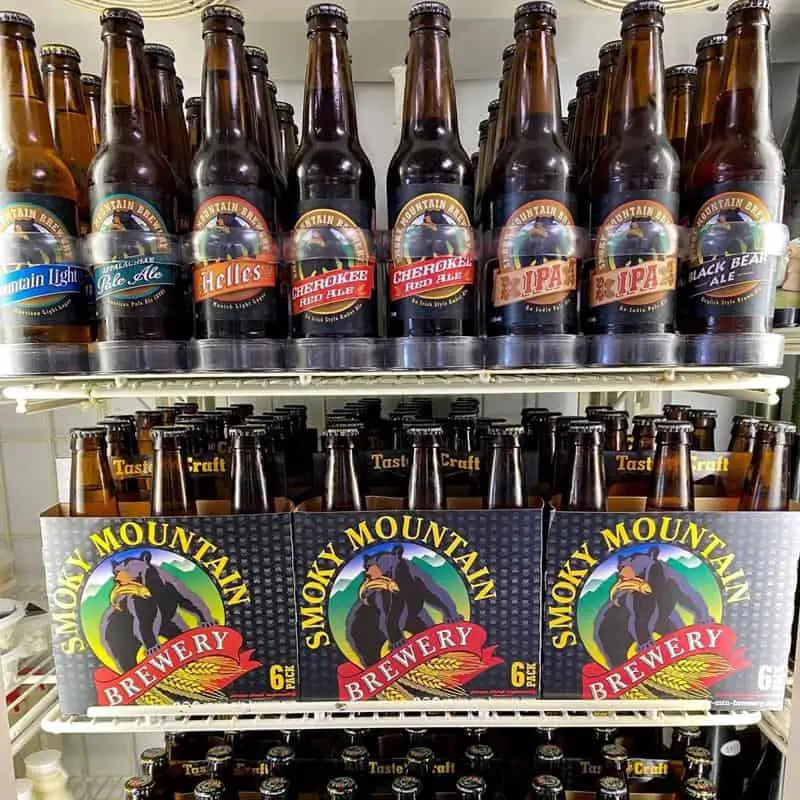 At Smoky Mountain Brewery, you'll have your pick of microbrewed beers. They're created in small batches, so you get the freshest flavor with every glass. The brewing process starts with quality malts, hops and cultured yeasts, which are then handled and brewed with pure water by craftsmen. All beers available at the Smoky Mountain Brewery are brewed entirely without the use of chemical preservers, additives, or pasteurization.
Smoky Mountain Brewery offers six flagship brews, which are always available on tap. Here are the beers you can choose when visiting the brewery.
The Appalachian Pale Ale, which has a dry, hoppy ale taste with a caramel sweetness.
Black Bear Ale is an English-style brown ale with a malty-sweet finish, which has been described as tasting like a tootsie roll.
Cherokee Red Ale is an American-style amber ale with subtle fruity notes.
Helles is the European-style lager, balanced with Bavarian hops, with a floral and spiced aroma.
Smoky Mountain Brewery's IPA is a West Coast IPA with a citrus hop profile.
Mountain Light is the brewery's low-carb and low-calorie option. This beer has a refreshing and clean finish.
The best way to try out their beer is to try their 5oz samplers where you can get 3 to 10 samplers of their craft beer. They also offer a range of brew to go so you can take home your favorite bottles, growlers and kegs.
In addition to the flagship brews that are available all year round, Smoky Mountain Brewery also adds four seasonal beers to the lone alongside a Brewmaster Special that rotates every few weeks. Specialty and seasonal beers include the Harvest Fest and Barrel Aged Imperial Stout.
Not a fan of beer? Smoky Mountain Brewery also has a menu of adult beverages, including wine, champagne, bourbon, whiskey and sangria. We recommend their handcrafted cocktails, which use the best spirits to get the most flavor. Monday between 4pm and 10pm is Happy Hour, where martinis, mojitos and margaritas are on $4.
Not an alcohol drinker? They make some tasty non-alcoholic flavored lemonades and a range of sofa drinks.
What Can I Eat At Smoky Mountain Brewery?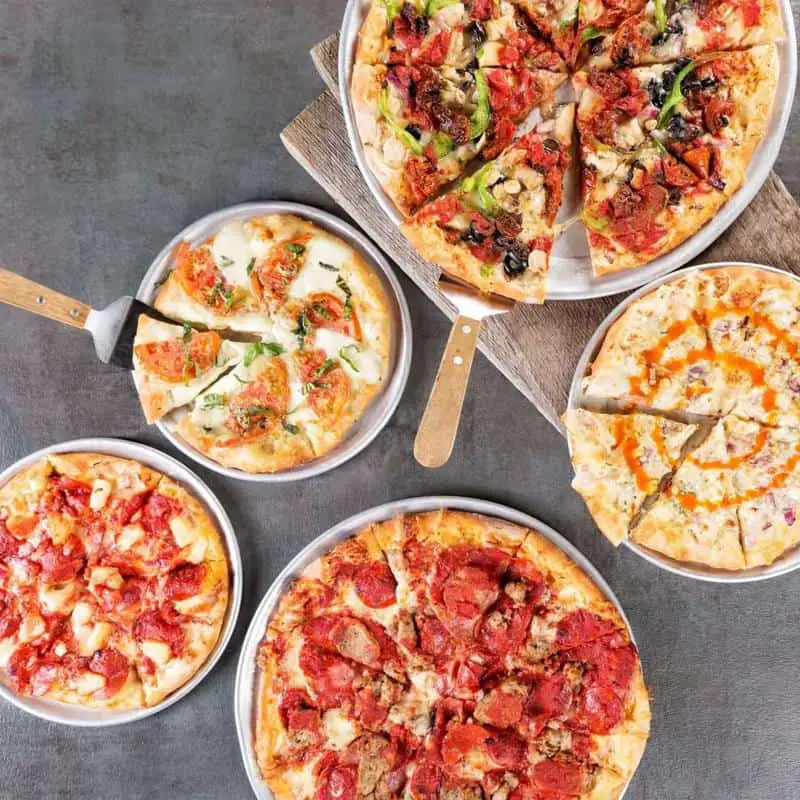 You can either enjoy a sit-down meal or a quick bite when you go to visit Smoky Mountain Brewery. Inside the brewery, there is a pleasant and casual atmosphere that feels more like a restaurant than a brewery. There are lots of TVs located all throughout the brewery that often shows sports.
They have purposely kept their recipes and menus simple because they believe consistency is more important than innovation. Over their 25 years of experience, they have learned that simple but well-made food and a friendly customer service means more than fancy cuisine and complicated meals. Reviewers have praised Smoky Mountain Brewery for the value for money when it comes to their food.
Their starters are more geared towards sharable appetizers like nachos, potato skins and dip alongside shrimp, quesadillas, and pretzels.
For the main, they have a mini pasta menu, an extensive burger menu and a huge range of hand tossed pizzas and calzones. They also have several steak entrees, as well as fish and chips, and sandwiches. If you prefer something lighter, they have a decent salad menu. Proprietary sauces and dressings which come with their dishes are made fresh daily.
Their portion cuts of prime graded beef and portion cuts of fresh pork are ground daily to ensure quality. Bakery items are also baked fresh every day, including Key Lime pie and a variety of cheesecakes.
Have food allergies or have a gluten-free diet? Smoky Mountain Brewery have a fantastic gluten-free menu, offering sandwiches and subs, burgers, pizza, salads, sides, and steaks. They also offer vegetarian options, including the Smoked Portabella Mushroom Salad and the Smoked Portabella Mushroom Philly Sandwich.
Guests can dine, order takeout, or order food to be delivered to a local hotel or cabin. The establishment is wheelchair accessible, has limited by available parking, and guests can connect to the free Wi-Fi.
Entertainment At Smoky Mountain Brewery
They also host a range of their events in the restaurant for you to enjoy. On Mondays at 7pm, there is a trivia night. The Gatlinburg Smoky Mountain Brewery has a karaoke night on Mondays after trivia and on Tuesdays at 9pm.
On the weekends, they host live events with live bands. The music tends to lean toward authentic Tennessee country and blues. Check out the website to see the full schedule of live acts, which are usually on weekends. Every Sunday they show the game so you can spend time with like-minded sports fans.
To find out more about the entertainment offering at Smoky Mountain Brewery, follow them on social media.
Also Read: Is Pigeon Forge a Dry County?
Smoky Mountain Brewery: FAQs
What other breweries are the in Pigeon Forge and Gatlinburg area?
Smoky Mountain Brewery might be the best, but the Gatlinburg area is home to a load of different breweries. This establishment stands out because it has a beer tap menu which is updated weekly. They also have a tasty menu that includes chicken wings and craft pizza.
Yee Haw Brewing is a popular brewing company based in Johnson City, Tennessee, with an outpost at The Island in Pigeon Forge. There are nine original beers on tap, which put a twist on classic flavors.
Located at the historic Old Mill, the Old Forge Distillery is a busy stop for tourists. This brewery is unique because it uses pure mountain spring water and fresh-ground grains from the mill to create their popular whiskeys and moonshines. They also use vapor infusion to extract flavors and colors from herbs, roots, and spices for the ultimate depth of taste.
Ole Smoky Moonshine Distillery has earned the honor of being the most visited distillery in the United States. Tourists love walking through this Smoky Mountain distillery to view the working moonshine stills and talk to the enthusiastic staff. For $5, you can try samples of over 20 flavors of moonshine.
The Local Goat serves up local, sustainable food and a huge selection of craft beer. The walls are decorated with local artwork for a bright and quirky atmosphere. Their ribs and their burgers are almost as popular as their range of beers.
Also Read:
When does Smoky Mountain Brewery Open?
Smoky Mountain Brewery is open daily from 11am and closes at midnight. The kitchen closes at 11pm and midnight on Fridays and Saturdays. This is subject to change, so check on the website before visiting!
Where is Smoky Mountain Brewery?
The Pigeon Forge locations can be found in Lumberjack Square, which is convenient if you're coming via the Parkway and Wears Valley Road. It is situated between traffic lights 2B and 3 at Wears Valley Intersection.
In Gatlinburg, you'll find the Smoky Mountain Brewery conveniently placed at the southern end of Parkway in Calhoun's Village. There is a small mall area behind Calhoun's, where you can also park because we know parking is tight in the area.
Does Smoky Mountain Brewery deliver?
Yes! Smoky Mountain Brewery offers takeout and curb side pick-up options. The delivery option is a partnership between DoorDash and ChowNow. This means you can order food to your hotel room or to one of the cabins in the area.
The Smoky Mountains and the surrounding towns have so much to offer in terms of unique breweries and authentic moonshine distilleries. Smoky Mountain Brewery is a fantastic location that caters to everyone with a range of delicious beers and a versatile menu. Stop there to sample their premium beers or have a family meal whilst enjoying love music.