Pigeon Forge and the wider Smoky Mountains area is a well-known tourist destination with a wide range of activities available. You can ride rollercoasters, go to waterparks, enjoy a range of outdoor activities like ziplining or whitewater rafting, and you can eat till you're fit to burst.
But what about drinking? Is alcohol permitted?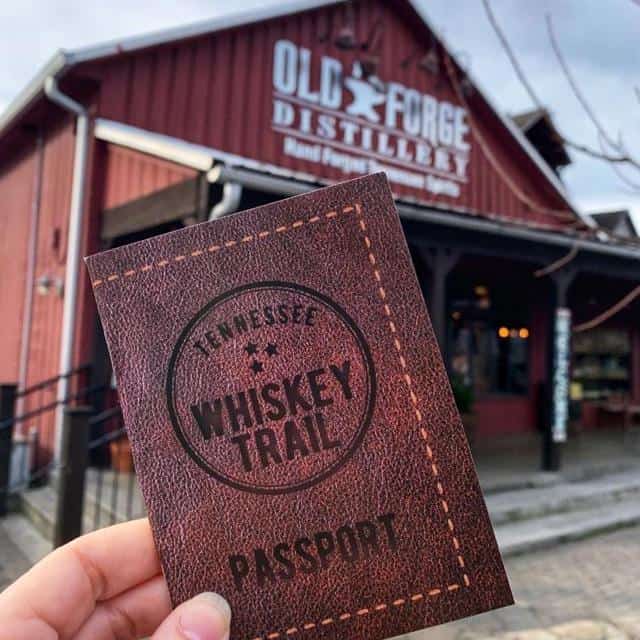 Tennessee is a dry state by default, but there are still places where alcohol is permitted. So to give you all the information you need for your stay there, here we answer the question, is Pigeon Forge a dry county?
Can You Drink in Pigeon Forge?
Although as we just mentioned, Tennessee is dry by default, in Pigeon Forge and the surrounding areas, the tourist dollar is too important.
When people are on vacation, they like to eat out, and when they do, they often want a drink with their meal. And serving those drinks is one of the main ways that restaurants make money, without which they might not even be viable as businesses.
Furthermore, by remaining a dry town, many visitors may be discouraged from coming, choosing to spend their holidays in other places where there are no laws against having a drink instead.
As a result, after a vote that passed in 2013, the town decided to allow the sale and consumption of alcoholic beverages subject to certain restrictions.
However, the rules vary depending on what kind of alcohol you're talking about, whether it's sold to drink on the premises or as "package" alcohol and also which day it is, so here are the details of the rules in Pigeon Forge:
Bars and restaurants are allowed to serve beers, wines and liquors on a by-the-drink basis for consumption on the premises every day of the week.
Liquor stores, gas stations and supermarkets are allowed to sell beer and wine from Monday to Saturday. However, spirits are not allowed to be sold as package alcohol.
No package alcohol at all is allowed to be sold on Sundays.
One of the tourist attractions in and around Pigeon Forge is the so-called "moonshine" distilleries, and they appear to be exempt from the rules governing the sale of packaged liquor.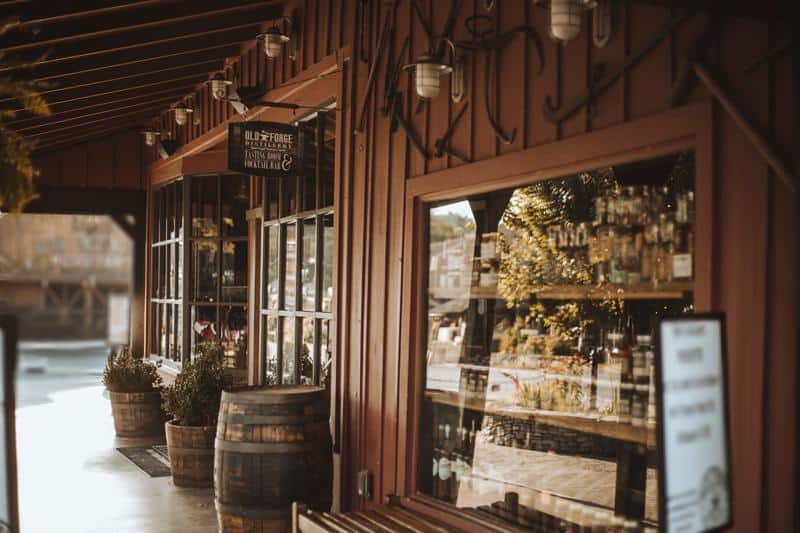 If you visit one of the distilleries, not only will you be able to buy locally produced whiskeys, vodkas, rums and more, but you'll also be able to sample them on-site before you decide which ones to purchase.
This is a great way to circumvent the laws if you want to buy some of the hard stuff, and visiting a distillery also makes for a fun day out. Just make sure you don't have to drive back after!
Read More:
What About Some of the Other Places Nearby?
So while there are some restrictions on the sale and consumption of alcohol in Pigeon Forge, it is far from being an entirely dry town, and you'll easily be able to find somewhere to have a drink if you so choose. But what about the other towns nearby?
In Gatlinburg, things are less strict, and there are places where you can buy beers, wines and spirits for consumption off the premises.
This means if you're staying in Pigeon Forge and want spirits to take back to your room – and for some reason, you don't want to buy from a distillery – a short seven-mile drive to Gatlinburg will be your best bet.
Over in Sevierville, on the other hand, the opposite is true, and the rules are slightly more restrictive than in Pigeon Forge.
This means you'll be able to drink beer, wine or spirits in a bar or restaurant, but you won't be able to buy any package alcohol. So if you visit Sevierville and plan to drink in your accommodation, you'll need to buy your alcohol before you arrive.
Again, a trip to Gatlinburg will give you the widest selection to choose from.
Not "Dry" But Also Not "Wet"
So as you can see, Pigeon Forge and the surrounding areas are neither completely "dry" nor completely "wet" – they are best described as "moist" to varying degrees.
The result of this is that if you want to have a drink in a bar or with your meal while you're on vacation there, you won't have any problems – and if you want to find somewhere that sells package alcohol, you probably won't have too far to travel either.