Anakeesta is an award-winning theme park located above, and in the heart of downtown Gatlinburg. It is a nature-immersive park offering an authentic Smoky Mountain experience for families of all ages. Anakeesta, literally means "the place of high ground" in the Cherokee language. Anakeesta is situated on a 70-acre mountain 600' above the city of Gatlinburg.
Gatlinburg is the gateway city to the Great Smoky Mountains National Park. As the most visited national park in the United States, the area sees up to 12 million visitors annually. Travelers from around the world enjoy the hiking, attractions, restaurants, shopping and entertainment that can be found in our area.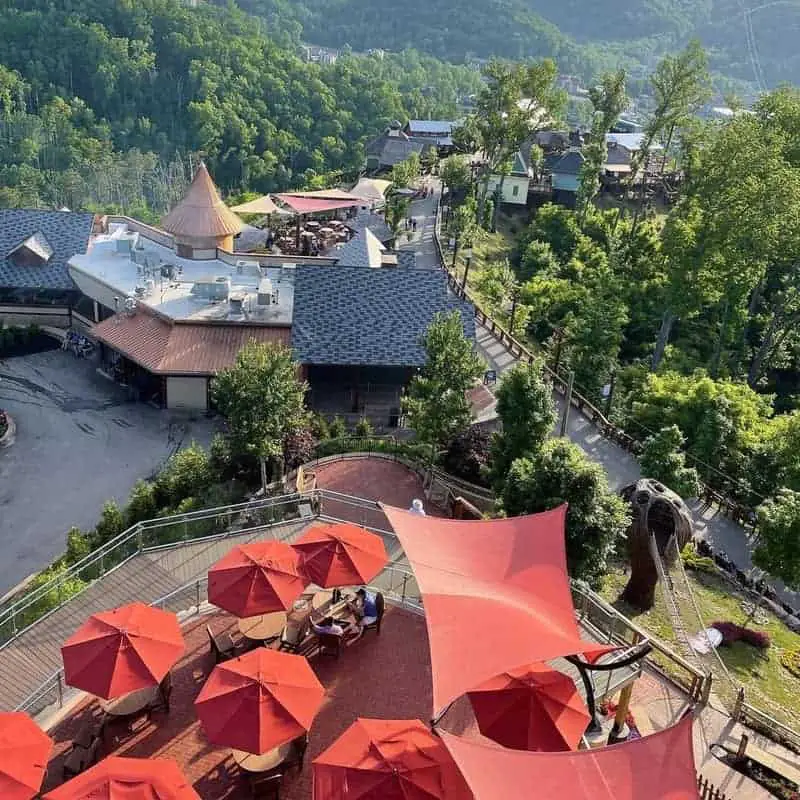 When you visit Anakeesta, there are so many exciting things to do. You'll get to ride to the top on the chairlift, go on the dueling ziplines, and ride the mountain coaster. There are also plenty of places to sit and relax.
While you're visiting, you may wonder what Anakeesta restaurants there are. You will find from snack shops to small eateries to elegant restaurants. For more, check out here are the top Anakeesta restaurants.
Best Restaurants in Anakeesta for Breakfast
Pearl's Pie in the Sky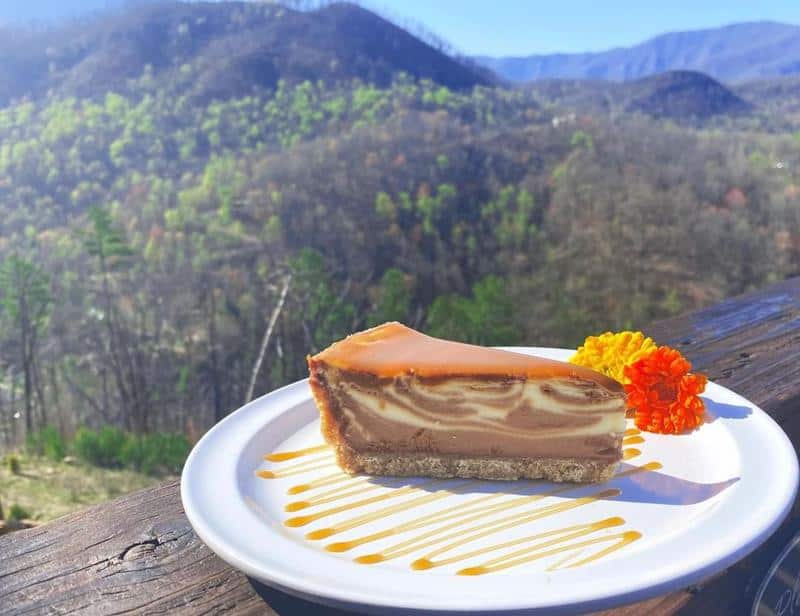 If you have a sweet tooth or start craving something sugary while exploring Anakeesta, Pearl's Pie in the Sky has every kind of sweet you can think of. You can enjoy a scoop of creamy ice cream, cones, milkshakes, sundaes, and even baked goods like cookies, brownies, and homemade pies.
Apart from all kinds of sweet goods, they serve a delicious and refreshing breakfast. Stop by for a hot cup of chocolate, delectable pastries, and their signature wassail. Their tasty desserts and pastries, alongside their unique ambiance, will take you back to 1940s Gatlinburg.
Snack Shack
Although this is not specifically a breakfast spot, it is perfect for those who want to start their day with sweet flavors. Located between Firefly and Black Bear, Snack Shack serves delicious hot and crispy funnel cake fries. If you are looking for a fast and easy choice of food on the go, this is a must-visit. With a portion large enough to share with friends and family, choose from various flavors and take this snack with you to fill you up while exploring.
This sugary choice literally calls to you, especially if you love sweet snacks. You can get the classic style with powdered sugar, cinnamon sugar, or chocolate hazelnut. If you prefer fruit, they have strawberries and cream or apple pie. For a complete sugary experience, try their hot chocolate too.
Best Restaurants in Anakeesta for Lunch
Kephart Cafe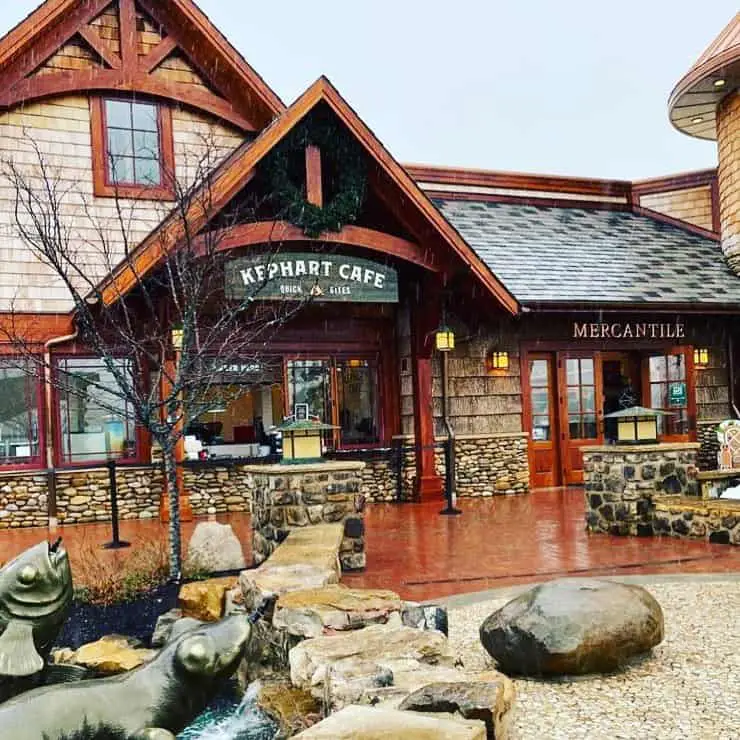 Located in Black Bear Village, Kephart Cafe is the perfect restaurant for a quick bite while venturing at Anakeesta. They serve delicious gourmet hot dogs, flatbread pizzas such as meat lovers, veggie, or barbecue. They also have frozen yogurt in various flavors to refresh yourself before continuing exploring the theme park.
Kephart Cafe is an ideal eatery for a short break and relaxing before getting back to a full day of adventures. Grab a soft drink or a local cold beer and enjoy a good time with friends and family at the Black Bear Plaza.
The Happy Camper
Delicious drinks and treats await you at Anakeesta's newest eatery, the Happy Camper. Nestled near the TreeVenture challenge in Vista Gardens, it is the perfect place to grab a snack or refreshing beverage.
Relax in the Pergola Overlook on the swings with a drink in your hand for a carefree and relaxing time while enjoying the views of the Great Smoky Mountains.
Best Restaurants in Anakeesta for Dinner
Cliff Top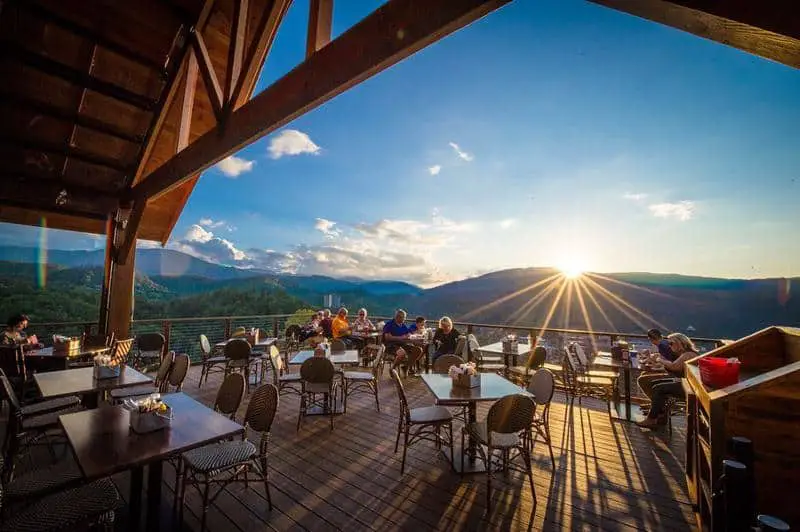 Located in Black Bear Village, Cliff Top offers an elevated dining experience. It serves American cuisine so guests can enjoy mouth-watering steaks, gourmet burgers, signature salads, savory appetizers, and house-made desserts. For those traveling with kids, there is even a kids' menu.
Lastly, you will love the local craft beers and a full bar while having the stunning Mt LeConte and the smokies as your view. Seating is available both indoors and outdoors for the perfect experience. However, for an even more elevated experience, save room for a sweet treat while enjoying the sunset.
Smokehouse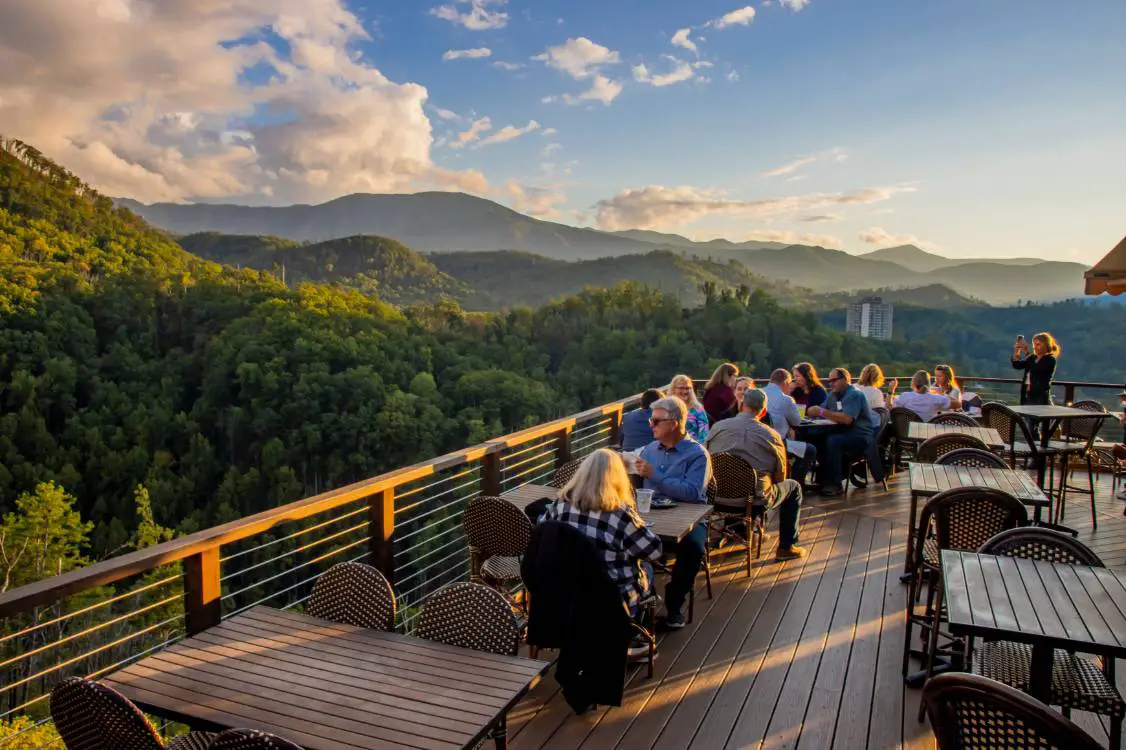 Smokehouse is located in Firefly Village, and it's one of the Anakeesta restaurants you shouldn't miss. First and foremost, Smokehouse serves delectable smoked meats cooked on a wood-burning fire that give them mouthwatering juicy, smoked flavors. You'll find classic barbecue entrees and sides such as smoked wings, pulled pork, brisket, and chicken sandwiches.
Additionally to the delicious meals, Smokehouse offers incredible vistas. Since it is on the top of the Anakeesta Mountain, you will have beautiful views of downtown Gatlinburg and scenic mountain vistas. Thus, this is definitely a unique must-dining experience for everyone.
Also Read: Best Restaurants in Gatlinburg
Final Thoughts
These Anakeesta restaurants have all kinds of tasty food you'll want to try. Whether you want something savory for breakfast or brunch or something sweet, you will surely find it. Or, if you don't want to waste any time sitting and looking for food, you have plenty of choices for a quick bite and continue exploring.
And lastly, for a full restaurant experience with family or your partner, there are elegant restaurants for an elevated dining experience.