If you're looking for somewhere to sample delicious, locally sourced cuisine and get a nature kick to boot, head to the Apple Barn in Pigeon Forge!
This is a glorious family-run cider mill where you can enjoy local food and fresh cider.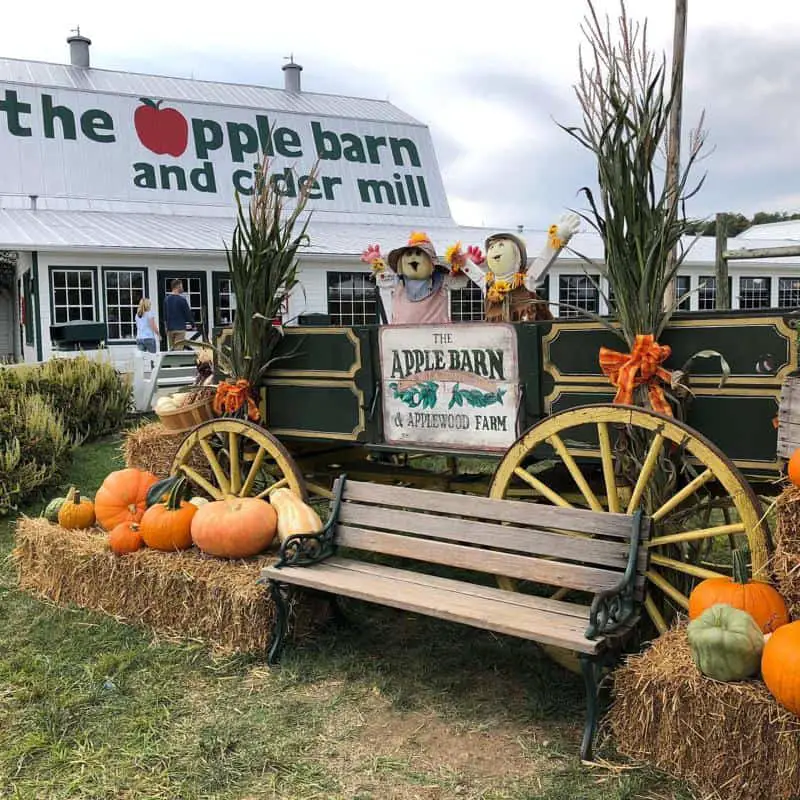 Here's everything that you'll need to know about visiting Apple Barn in Pigeon Forge!
Things to Do at Apple Barn
There are so many things to do while you're at Apple Barn.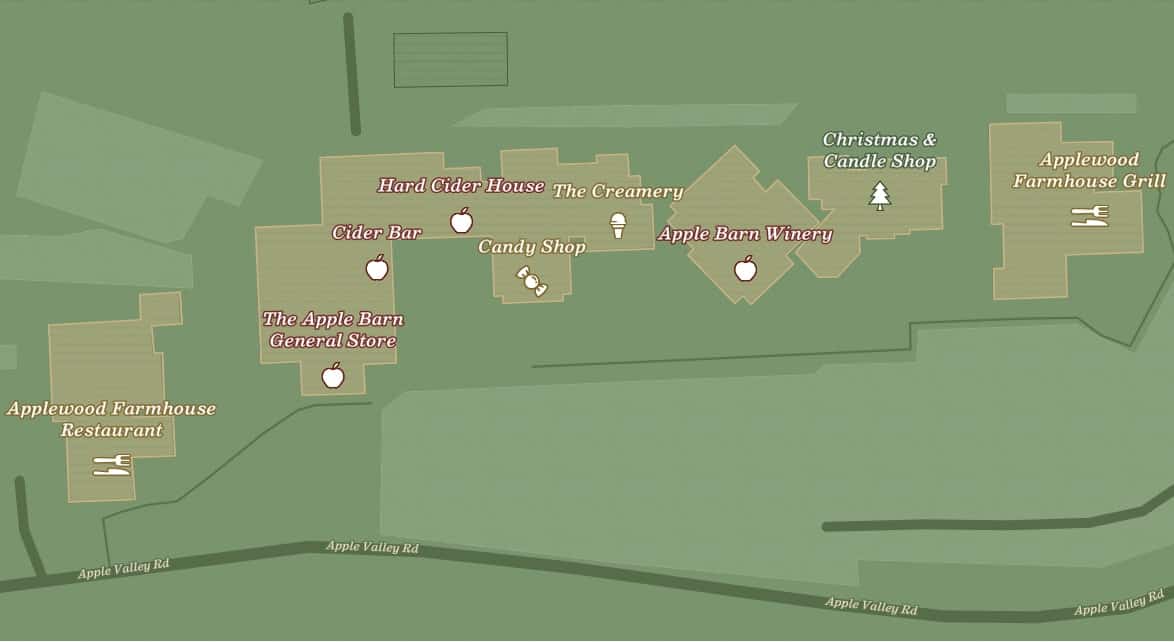 Each of these attractions will appeal to a different sense and tell a different story to the company's history.
You can shop, drink or eat here – and of course, take some time to enjoy the incredible nature of the area!
Here are some of the places to visit at Apple Barn:
The General Store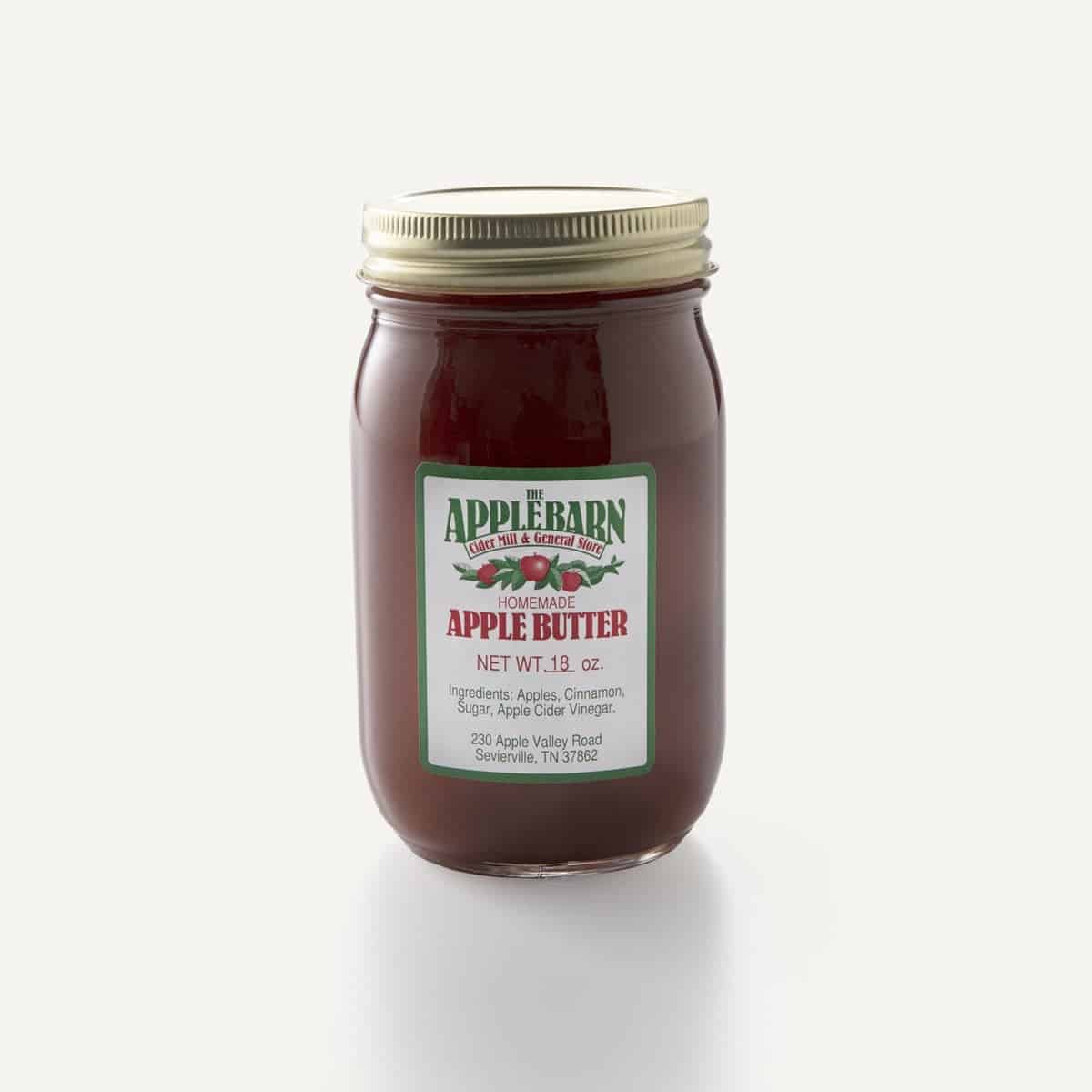 Try a range of locally-made products at the general store. Many of these items have apples as the main ingredient, but some consist of other local ingredients. But you can guarantee that they're all freshly made in the kitchen!
Here are some things that you must try when you're shopping at the general store:
Fresh cider: there's no denying that while you're at the Apple Barn, you simply must try the cider! This is a fall staple, as this is when the apples are freshly picked. The farm has loads of different varieties of apples, so each of the ciders has a distinctive taste. Why not try two or three while you're here?
Apple pies: Is there a food more comforting than an apple pie? We don't think so! You can purchase a warm apple pie from the kitchen. It'll taste just like your grandma made it!
Sourwood honey: Sourwood honey is local to the area, and you can purchase it at Apple Barn. It comes from the sourwood tree, which only blooms for a few months of the year. It has a unique flavor that you'll relish.
The Candy Factory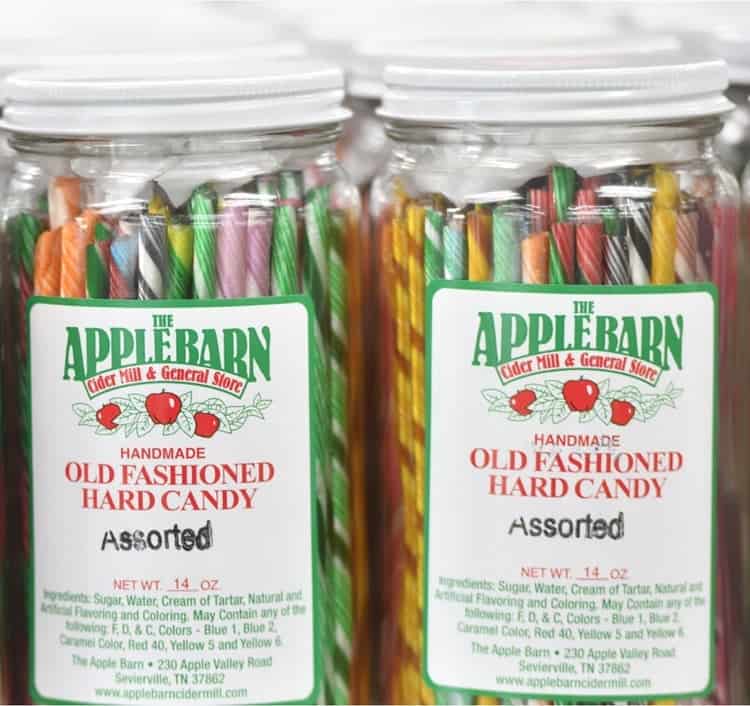 If you've got a sweet tooth, this place is for you! The Apple Barn's candy factory is the last place in the USA where you can watch people hand-roll candy. It'll give you a new appreciation for how these treats are made!
Kids will love the candy factory, but there's plenty for adults too. Try the handmade fudge (made the old-fashioned way, with a wooden paddle!) or delectable candied apples.
The Winery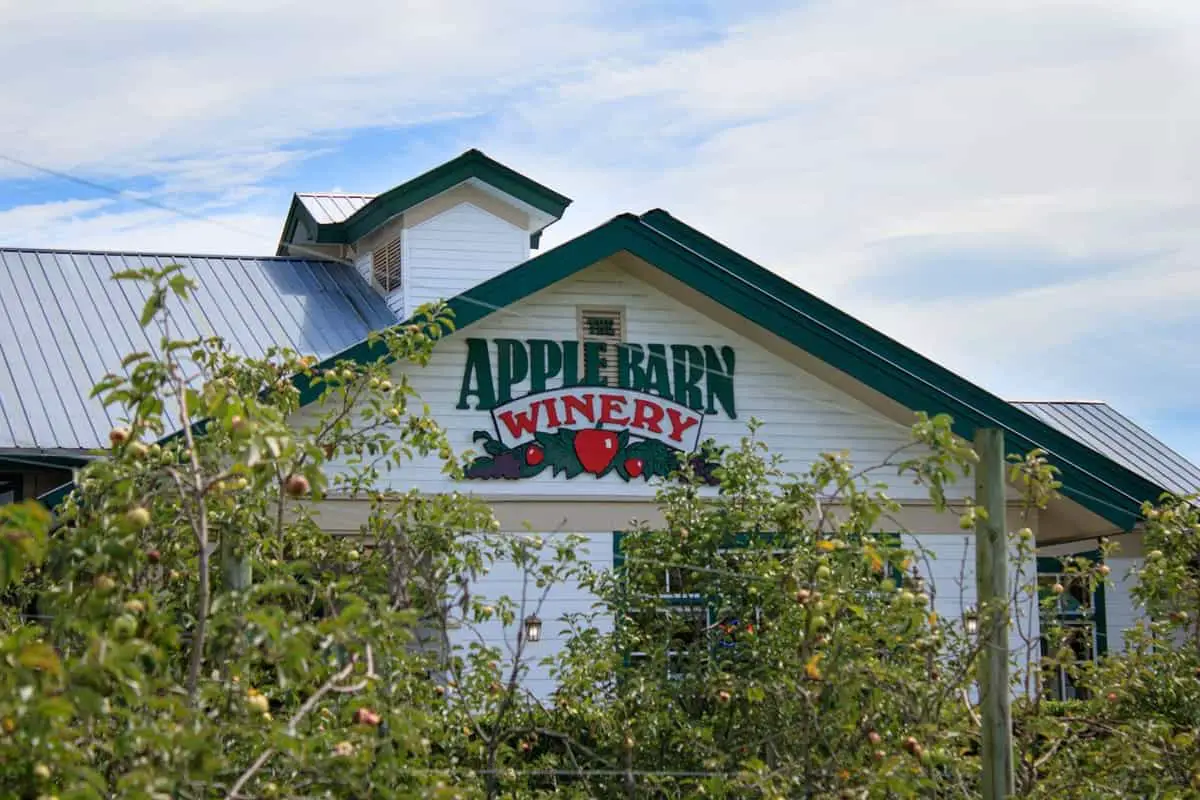 If you aren't driving and fancy a tipple, head down to the winery! Here, the Apple Barn makes glorious fruit wines. Apple is the main base of the wine, but you can select some varieties infused with raspberry, strawberry, or peach.
Can't decide which one to buy? There are free wine tastings available every day.
Also Read: Is Pigeon Forge a Dry County?
Christmas and Candle Shop
There's a section of Pigeon Forge where it's always Christmas! The Christmas and Candle Shop is ideal for purchasing festive decorations or hand-mixed and poured candles (perfect presents for your loved ones!).
Even if you don't mean to buy anything, it's worth visiting this store for the festive cheer alone -particularly if it's close to the holidays.
Cider Bar
The Cider Bar was one of the first sub-businesses created by the Kilpatricks, and it remains a popular favorite with guests. As the name suggests, you can enjoy a refreshing pint of cider here. Along with your drinks, also sample some of the best apple products, including apple cinnamon donuts and apple butter muffins.
The Cider House
Hours: Daily 10 am to 7 pm
The Cider House is dedicated to hard cider, an alcoholic beverage made with traditional apple cider. The Apple Barn team ensures that their hard ciders still have the crisp apple taste that many customers associate with the brand.
You can try many of these ciders on-site and purchase some to takeaway. While you must be over 21 to buy or consume drinks, The Cider House is family-friendly.
The Creamery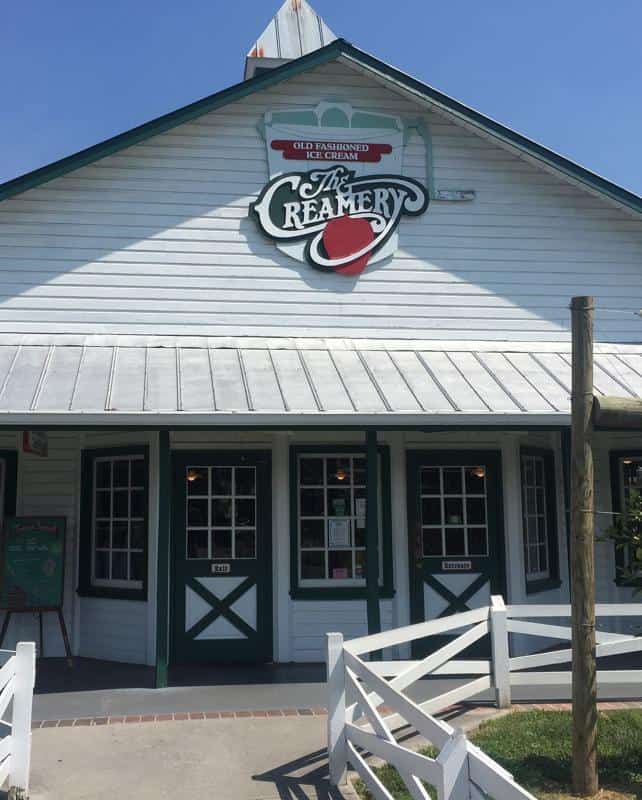 If you're visiting during the summer months – or if you just like fresh ice cream (who doesn't?) make sure that you pay a visit to The Creamery.
This ice cream parlor harks back a few decades with an antique soda fountain and other nostalgic features. Like all other products at Apple Barn, the ice cream is made fresh on-site.
Walk along the riverbank
Whatever time of year you visit, take half an hour or so to walk along the river bank. This area of Tenessee is particularly beautiful – you're in the Smokies, after all – and it's the beautiful scenery that attracted the Kilpatricks to the destination in the first place!
The Applewood Farmhouse Restaurant & Grill
Applewood Farmhouse Restaurant
Hours:
Wed– Thur
CLOSED
Mon – Tue & Fri – Sat
Breakfast: 8am – 11am
Lunch: 11am – 3pm
Dinner: 3pm – 8pm
Sun
Sunday Breakfast: 8am – 11am
Sunday Dinner: 11am – 8pm
Don't leave without being fed! The Applewood Farmhouse Restaurant is the oldest restaurant in Sevierville.
Here, you can enjoy breakfast, lunch, and dinners. The menu is vast, with plenty of options for kids, but you can see a few of our favorites below.
Breakfast
The restaurant options include food like a three-egg omelet with a variety of fillings, pa's old-fashioned buttermilk pancakes, or the farmhouse special breakfasts, which include eggs, southern grits, fried potatoes, cinnamon apples, a southern style biscuit, and sausage gravy.
Every breakfast at the Applewood Farmhouse Grill comes with apple fritters, cinnamon muffins, apple butter, and julep. So you'll have a chance to enjoy plenty of the delectable cuisine!
Lunch
For lunch, enjoy sandwiches, salads and quiches, with some vegetarian options.
Dinner
There are tonnes of options for dinner. For example, you could try the scrumptious southern fried chicken, country fried steak, or farmhouse roast turkey and dressing. Just make sure you leave room for dessert!
Options include a blackberry cobbler, peanut butter chocolate chip pie, or Polly's banana puddin'.
The Applewood Farmhouse Grill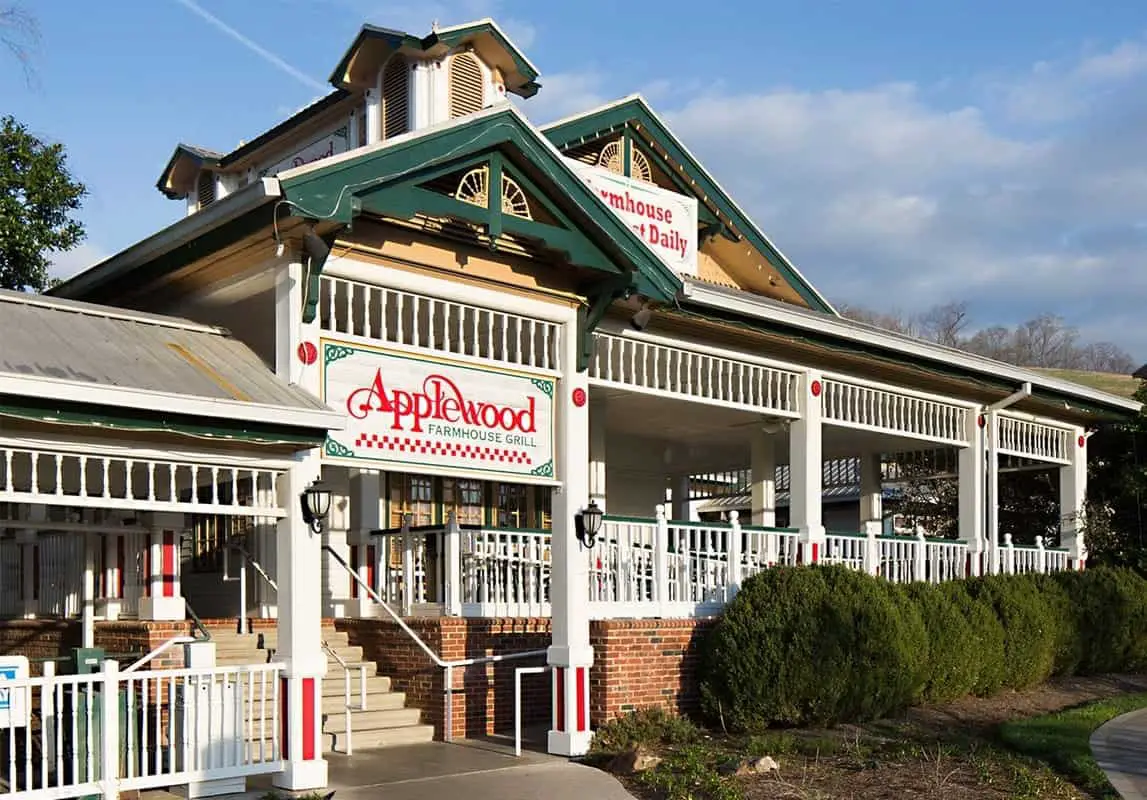 Hours:
Mon – Tue
CLOSED
Wed – Sun
Breakfast: 8am – 11am
Lunch: 11am – 3pm
Dinner: 3pm – 8pm
The Applewood Farmhouse Grill is the second restaurant at Apple Barn. It opened because the original restaurant was so popular – so you now have two dining options!
The menu includes many of the much-loved breakfasts, lunches, and dinners you can consume at the main restaurant. However, there is also a grill where you can enjoy BBQ meat dishes for dinner.
You can choose from grilled delicacies like ground steak or julep grilled chicken or select a farmhouse special like a chicken pot pie.
Prices
Prices for both restaurants are pretty reasonable, with breakfasts costing from $9.99, lunches around $15-$17, and all dinners costing less than $20.
Don't forget to tip an extra 20% on top of your meal.
FAQs
Who Owns the Apple Barn?
The Hicks and Kilpatrick families have owned the Apple Barn since 1972. However, the Kilpatrick families have more of a hands-on role. They lived here for a bit and have built most of the smaller businesses around it.
What is the History of Apple Barn in Pigeon Forge?
The farmhouse dates back to the 1920s, but the Mullendore family owned the land around it even before then. They used it to keep cattle and grow tobacco – the area around the farm is very fertile and is perfect for farming.
In the 1970s, Bill Kilpatrick, his wife Georgia, and Bon Hicks, a hardware store owner, purchased the property. The Kilpatricks subsequently decided to renovate the house to live in it. They especially enjoyed the spacious grounds when their sons were growing up.
Bill planted a few apple trees on the grounds in 1976; he was interested in horticulture and thought he'd see how they grew. The answer was very well!
The trees flourished in the fertile soil. Of course, this led to an influx in apples, which the Kilpatricks started selling each Fall. They also secured a cider press and began to make cider.
I'm sure you can guess what happened next! The business grew due to the immense popularity of their cider. They renovated what is now the apple barn and opened the Cider Bar.
They also started making their famous apple pies, which they first sold on market day in the town. However, the apple pies were so popular that they created their own kitchen and general store. You can still buy an apple pie here today, but they also sell other local delicacies.
In 1986, the first restaurant was created, and in 1991 the Kilpatricks opened the creamery and candy factory.
At the turn of the millennium, the Kilpatricks replanted their trees (as they live for around 20-30 years). Business is booming, so it's very likely that they'll replant some more trees when the time comes!
When is the Best Time to Visit Apple Barn?
The best time to visit apple barn is undoubtedly in the Fall. This is when the apples will be fresh, just having fallen off the trees, and there will be more cider and apple pie on offer than you could ever eat in your lifetime!
Different types of apples mature at various times throughout Fall, but the apple harvest generally commences late in August and runs through October. Therefore, if you visit in October, the recipes will include various types of different apples.
However, it's still worth visiting Apple Barn at other times! Some of the apple-based products are available year-round. Additionally, you can see the shops and restaurants, taste fantastic southern food, and take a walk around the grounds, which are lovely in any season.
Does Applewood Farmhouse Take Reservations?
You don't need to make a reservation if there are less than 15 of you. However, if your party is greater than 15, you can call 865-429-5700 ext. 1113.
Groups must all pay together and are limited to one hour 15 minutes. You can only make a group reservation if you want a meal service.
What is the Difference Between Applewood Farmhouse Restaurant and Grill?
The Applewood Farmhouse Restaurant and the Applewood Farmhouse Grill have similar menus, and you'll find many of the Pigeon Forge classics on the grill menu.
However, the grill restaurant is newer and has a few more modern dishes, including lots of grilled meat. Breakfast service at the grill restaurant terminates at 11:00 am, although there are still some 'Late Risers' specials that you can enjoy past this hour.
Final words
As you can see, there's so much to enjoy at Apple Barn! We think you'll love trying the apple cider, dining, and exploring this part of Pigeon Forge. Just make sure that you visit with room for one of the famous apple pies!